Published on November 14th, 2014 in: Action Movies, Current Faves, DVD, DVD/Blu-Ray Reviews, Movie Reviews, Movies, Reviews |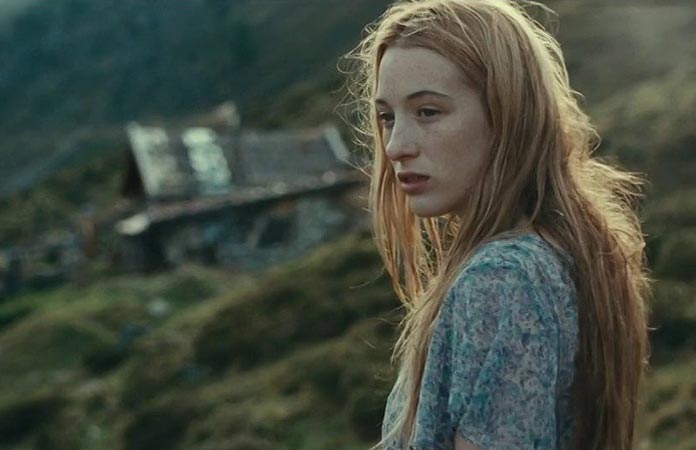 Autumn Blood is another film that suffers from a silly looking cover and not enough publicity. I probably wouldn't have heard of Autumn Blood if I didn't receive a review copy and an email stating what it was. The plot sounded OK and it does have Peter Stormare who is great even in bad movies. I knew I would be entertained at least.
Holy crap.
Autumn Blood is one of the most gorgeous, intense, and well-shot films that I've seen this year. Don't pay attention to the awful cover art for the film because it doesn't do it any justice. Autumn Blood does have a generic story but it is told with such finesse and beauty it makes you wonder why this film wasn't a huge hit everywhere. Distribution and marketing can be tough with something like Autumn Blood because there are no big name stars involved, but that doesn't hurt the quality of the film at all. Everyone in this film does an excellent job and surprisingly enough, Peter Stormare doesn't play a crazy guy.
I did say the plot is generic but that isn't a bad thing. Two orphaned kids keep the death of their mother a secret because of their fear of being separated. They do well on their own until a group of ruthless villagers come by to assault the girl. Now the siblings must band together to survive and stay safe.
Autumn Blood comes highly recommended. If you dig it you need to spread the world because it hasn't gotten a lot of love and it's truly wonderful. So please rent or buy it and tell your friends. Autumn Blood is an incredible film with a gut-wrenching story that is packed to the brim with intensity.
Autumn Blood was released on October 21 by Arc Entertainment.