Published on November 7th, 2014 in: Concert Reviews, Music, Music Reviews, Reviews |
By Julie Finley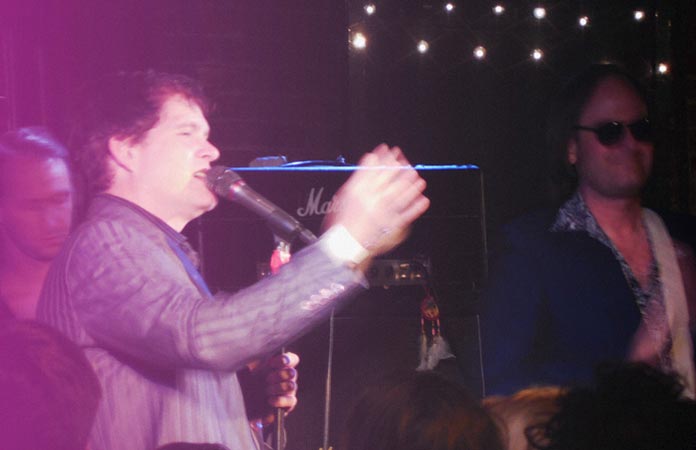 October 4, 2014
Akron, OH
Northeast Ohio has been devoid of some good shows for a while now, and Akron rarely has any concerts whatsoever. The venue Musica (located in downtown Akron) is a small one, but has been slowly gaining some momentum, and some have have taken notice. Thankfully, Electric Six did, and performed there in early October.
This show really couldn't have come at a better time (for me at least), as I was having a really awful week, and I truly needed to get out and do something that was fun. I have seen Electric 6 at least four times in Cleveland, so I pretty much knew what to expect, but that's just it: I know I am going to be entertained, no matter how shitty the week has been! Electric Six are consistently amusing, and this show was no exception (in fact, I probably had even more fun at this show than previous ones!)
I missed the opening acts, but E6 singer Dick Valentine noted, "I can't remember the name of the first opening act, as my mind was blown!" I assume this was sarcasm, since the majority of Cleveland bands are nauseating at best.
One thing I noticed right away about Electric Six (especially compared to shows I've seen in the past), is that they don't shy away from playing a set that is mostly songs from their first two albums. When bands tour, they are typically trying to push their newest album, and when they do that, it can alienate the audience. I think these guys have been around long enough to know that the audience wants to hear "Gay Bar." They're probably pretty sick of playing songs like that, but like Ray Davies says "You Gotta Give the People What they Want!" They did a couple new songs from their latest album Human Zoo—"It's Horseshit!" and "(Who The Hell Just) Call My Phone"—which blended perfectly into the rest of their set.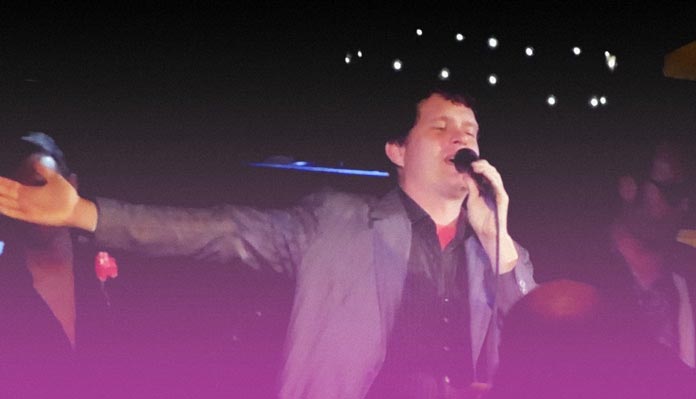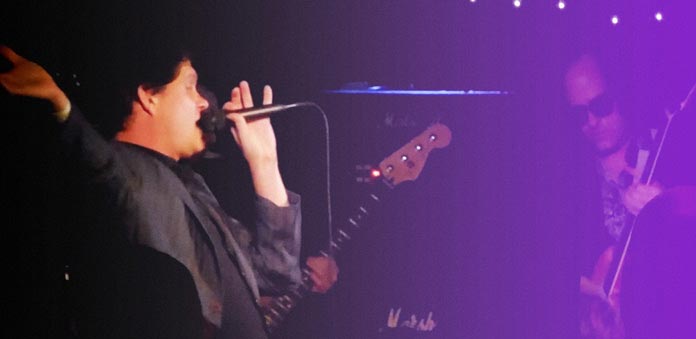 Dick Valentine, of course, was in great form, full of one-liners and banter between songs. Actually, most of his zingers are pretty much akin to Electric Six lyrics, but adlibbed at the moment. Sometimes you forget you are actually seeing a band, and not a comedian with a band behind him. Needless to say, he's consistently a great showman, and I have yet to be disappointed.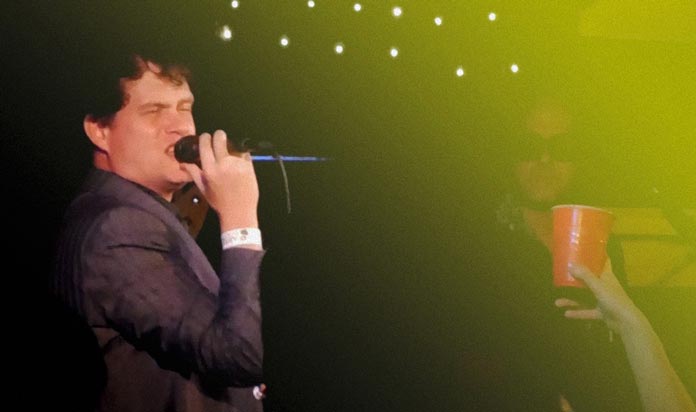 He did point out on stage that E6 had never played Akron before, and wanted to try something "different." I'm glad they did, because I might not have bothered to go (I hate dealing with the typical Cleveland venues they've played at). At first, I was skeptical, since they were having some difficulties with the sound before hitting the stage (specifically the keyboards), but once they ironed it out, the sound was excellent. I probably enjoyed myself more due to the venue being a decent one, and not some filthy dive bar with nowhere to park except for dimly lit streets in tha 'hood! Musica is right in downtown Akron, with well-lit streets, and free parking in a guarded garage is across the street. The venue itself is down an alley, but nothing sketchy.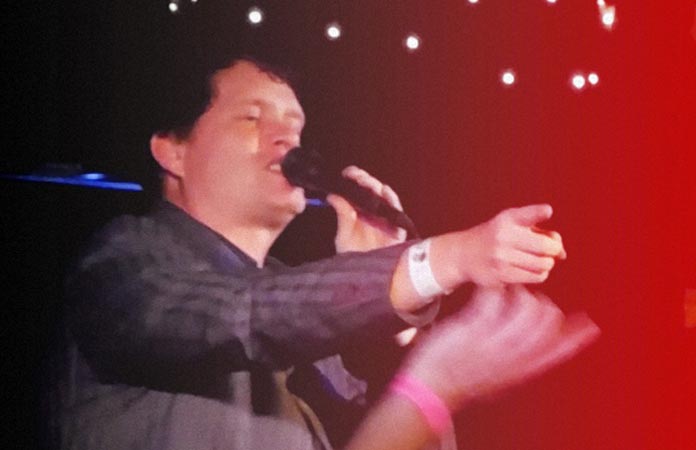 Unfortunately, my digital SLR's battery has been uncharged for too long and there was no way to bring it back from the dead, so I had to capture some evidence on a point-and-shoot lower resolution camera (and the photos, as you can see, turned out less than stellar). I gave up on photos, and decided to shoot some video, which you can view below. Sorry that the sound quality is not that great!
Again, I would like to thank Electric Six for coming to Akron. . . "Thank You So Goddamned Much!"