Published on October 24th, 2014 in: Horror, Indiegogo Campaign, Movies |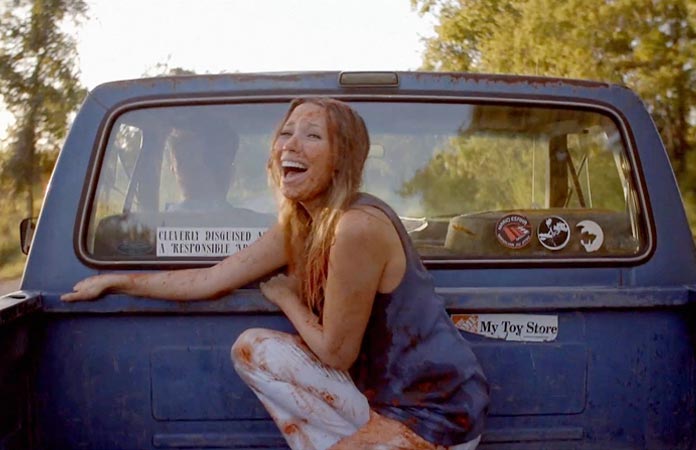 Earlier this year, we interviewed Steven DeGennaro, the director of an upcoming indie movie called Found Footage 3D. It was a ridiculous concept, and I actually called him out on it on Twitter. He responded, which led to the interview, and I've been keeping tabs on the project ever since.
The film is in post-production now, and they've run into a snag.
Crowdfunding is still a controversial practice. I approve of it, by and large, especially if the cause is good enough. Participating in a worthwhile crowdfunding campaign makes me feel magnanimous, like a DeMedici, a patron of the arts.
Check out the Found Footage 3D Indiegogo page, where they are raising money for one specific important element of their film. They have one of the smartest, funniest pitch videos I've seen in a while, and it explains precisely what they need the money for. There's nothing vague to it, no nebulous goal in carefully couched language.
Even if you can't give, or choose not to, the pitch video itself is a great watch. If you're a horror fan, though, consider throwing a couple bucks their way. As major studios continue to botch a majority of the horror movies they put out, the best hope for the genre seems to be independent films with small budgets and great creativity. Crowdfunding allows unparalleled contact between filmmakers and their audience, and it looks like DeGennaro has a good idea of what his demographic is after.
Please follow the movie on Facebook to keep up with the latest news.