Published on October 17th, 2014 in: Feminism, Music, Music Reviews, Reviews |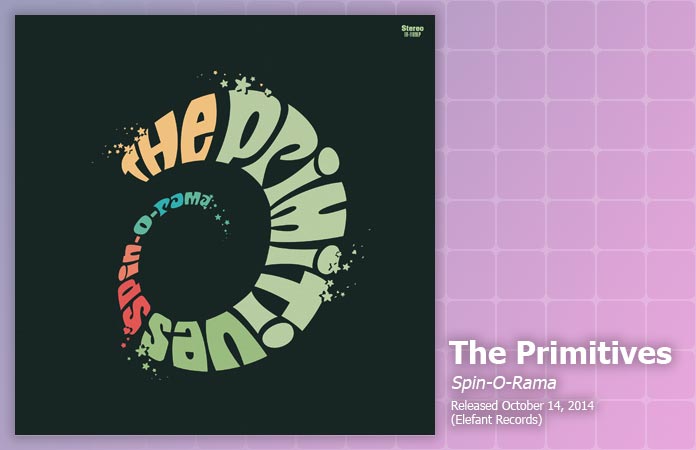 The Primitives have the distinction of creating—arguably—one of the top ten greatest "one hit wonder" singles of all time with their perfect '90s pop gem "Crash." They're back with Spin-O-Rama, their first album of entirely original material in 22 years. Fans of their brand of sunshine-infused, jangly guitar Power Pop will be thrilled with this new release.
Spin-O-Rama picks up the band's sound precisely where they left off in all the right ways, combined with a Byrds-like and '60s garage band-tinged influence, along with hints of the Monkees. There is nothing here that quite hits the heights of their delightful earworm "Crash," but the undeniably catchy single and title track "Spin-O-Rama" as well as shimmering upbeat tracks like "Lose the Reason" and "Petals" make up a solid album from start to finish. It should make old fans deliriously happy and create a large contingent of rabid converts.
Spin-O-Rama was released October 14 via Elefant Records.