Published on October 10th, 2014 in: Canadian Content, Feminism, Horror, Indiegogo Campaign, Movies, Upcoming Movies |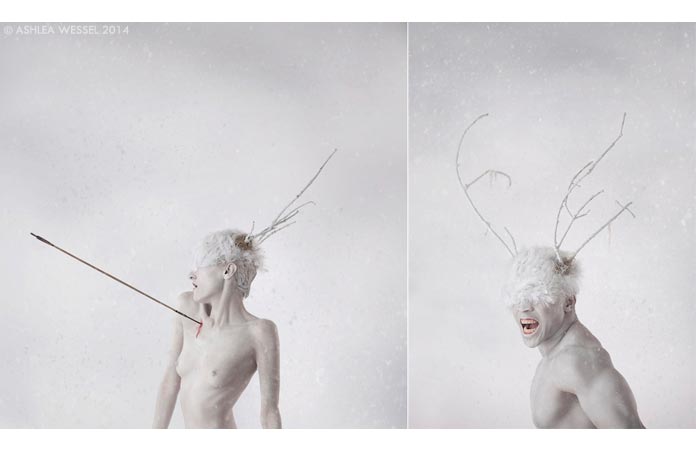 Although horror is often considered a masculine domain, there are many female horror fans who can quickly disprove that stereotype. One is photographer Ashlea Wessel, who is currently working on her short film debut, Ink. As a huge fan of monster movies, Ashlea always wanted to make her own movie; such cinematic ideals have frequently seeped into her photographs over the years.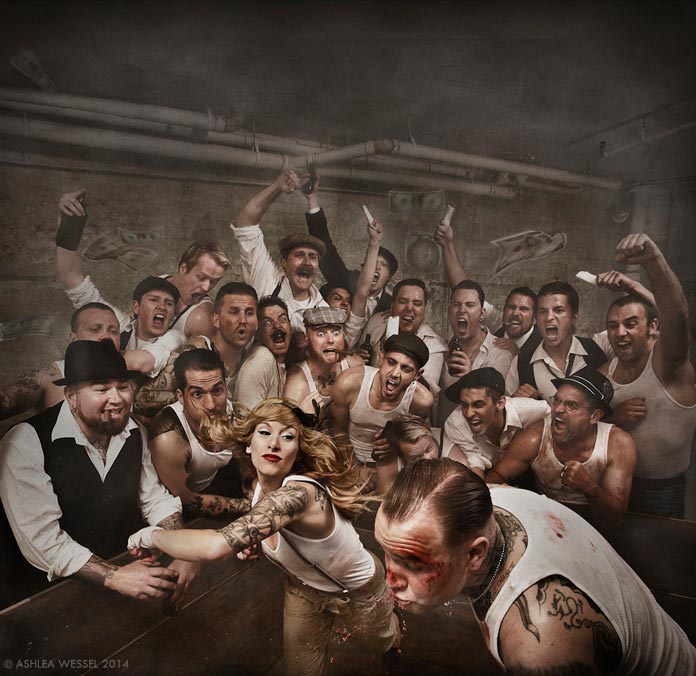 Says Ashlea, "It's interesting how photography really lends itself to a transition into directing. While shooting on a stills set, directing the subject is very similar to directing in film. I make shot lists ahead of time and use a crew for hair, makeup, background and set dressing, etc. I direct my subjects much in the same way that any director would do so in motion."
She hopes to bring "fresh perspective" to a genre that frequently has "so few female voices," and Ink's plot looks like it will bring those hopes to fruition, with a female protagonist:
After a pregnancy scare, Joey marks the occasion with a new tattoo and a drunken night of distraction, but when she arrives home in the early hours of the morning, she's confronted with the truth about what she really wants, and the past that's driven her to the brink of obsession. Her desires and circumstances intersect to awaken a monster who answers her unwitting call.
Joey is "a bit different from the usual female archetypes in film both physically and in terms of character and personality," thus, Ashlea wants to "show a different side of 'femininity'" in Ink. "The fears of pregnancy and motherhood and ultimately your own body are at play here," notes Ashlea. "That said, much of the horror involved in the film is one that could be experienced by men and women alike. There's a little terror for everyone."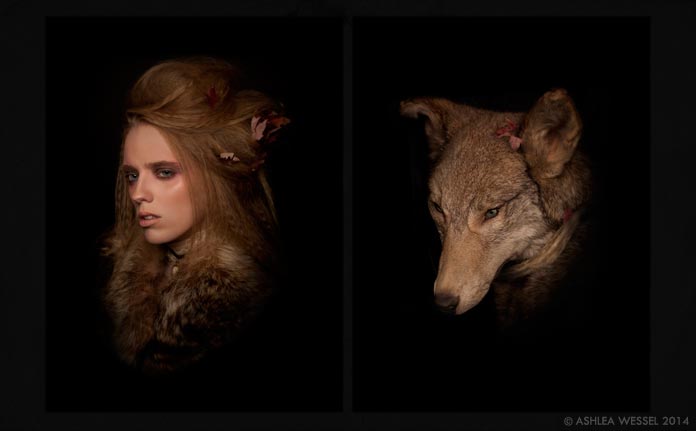 Influenced by Stanley Kubrick and Lars Von Trier, Ashlea also finds storytelling inspiration from David Cronenberg as well as the creativity and character design of artist Matthew Barney.
For a first-time director, Ashlea has gathered an impressive crew for Ink. Although she sees herself as a hands-on director, she's developed her own visual style, and she'll collaborate closely with DP Ian Anderson, who has not only lensed The Conspiracy, but also worked on Jovanka Vuckovic's short, The Guest, among other projects. The talented Jen Wright will be helming makeup/SPFX. Since Ink is a monster movie, the creature design is important, and Ashlea wants the movie to be a "tactile experience" for the viewer.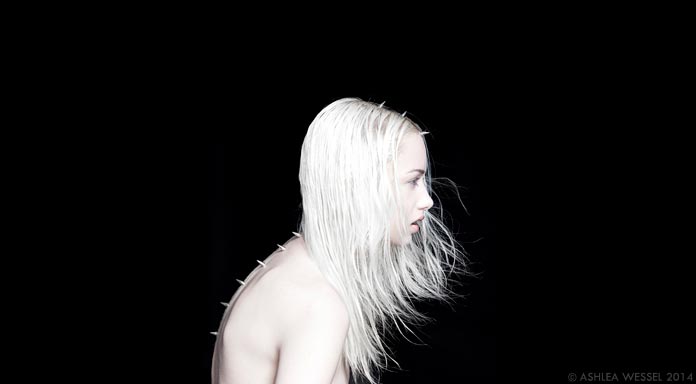 Ink's pitch video is impressive, showing glimpses of the proposed visual style of the film as well as a detailed breakdown of where the funds will be spent. The perks are great, too: from art prints, to T-shirts, to actual pieces of the creature itself.
Please check out Ink's on Ashlea's website, and follow the progress of the film on Facebook as well as Twitter, and of course, don't forget to donate to the film's Indiegogo campaign.