Published on March 28th, 2014 in: Canadian Content, Current Faves, Music, New Video, Video |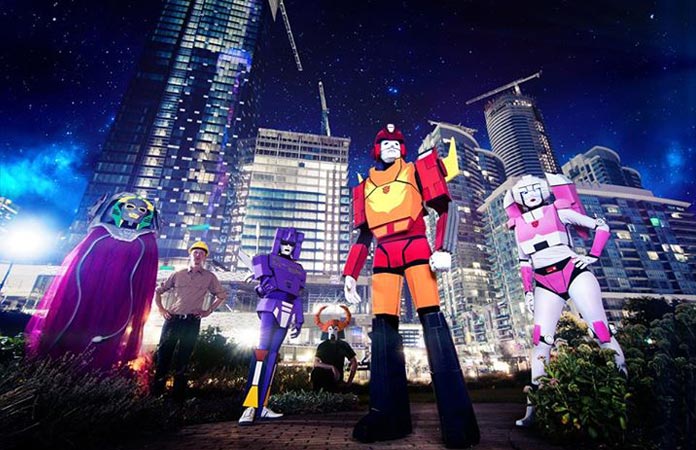 The Cybertronic Spree
Photo © Paul Hillier Photography
If you haven't heard of The Cybertronic Spree, listen up. It's a band of Transformers—well, Hot Rod, Arcee, Rumble, Unicron, Spike, and a Quintesson, to be exact—who perform songs from the soundtrack to The Transformers: The Movie.
Interested yet? They also perform these songs live and in full costume. It's pretty amazing. They recently released a video of an in-studio performance and recording of "Nothin's Gonna Stand In Our Way" that must be seen to be believed.
Here's a video of them performing "Instruments Of Destruction" last August at the Horseshoe in Toronto, as part of Nerd Noise Night.
And yes, they do perform "The Touch."
For the full spectrum of the band's online presence, check out TheCybertronicSpree.com