Published on March 28th, 2014 in: Current Faves, Music, New Video, Video |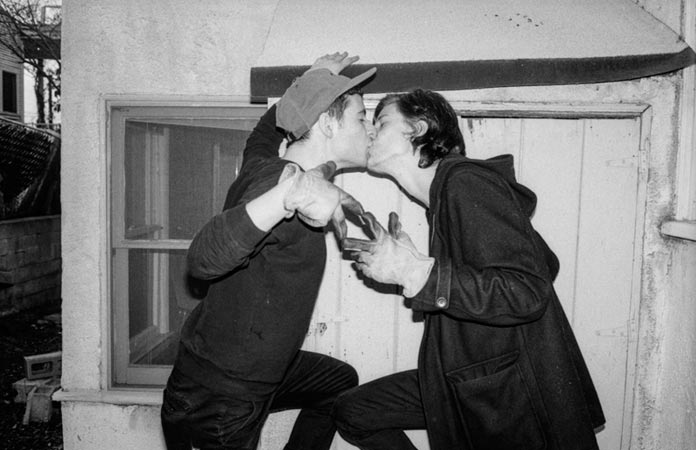 Photo © Ward Robinson
Based on this interview from The Independent, Dub Thompson members Evan Laffer (drums) and Matt Pulos (vocals/guitar) sound like the kind of 19-year-old guys who play music and have not yet been indoctrinated into only responding to interview questions with pre-packaged sound bites. Which is refreshing.
Also refreshing is their new song and video, "Dograces," from their upcoming debut 9 Songs (it has eight tracks). It looks like one of those '70s videos that you used to see on MTV Classic back in the day but then it looks like it might be a new video that was intended to look that way. The song itself is an odd mix of disaffected vocals and heavy bass, with a burst of shiny keyboards serving as a chorus of sorts that will either annoy you or intrigue you. Or both, especially when the band sort of gives up about two-thirds of the way through and leaves the stage. Speaking of which, who are those people, anyway?
9 Songs was recorded by Foxygen's Jonathan Rado, who also plays keyboards for the band at their live shows. It will be out on June 10 from Dead Oceans. In the meantime, if you live in New York, you can catch them on April 3 at Pianos and on April 4 at Baby's All Right.