Published on January 10th, 2014 in: Best Of Lists, Movies, Music |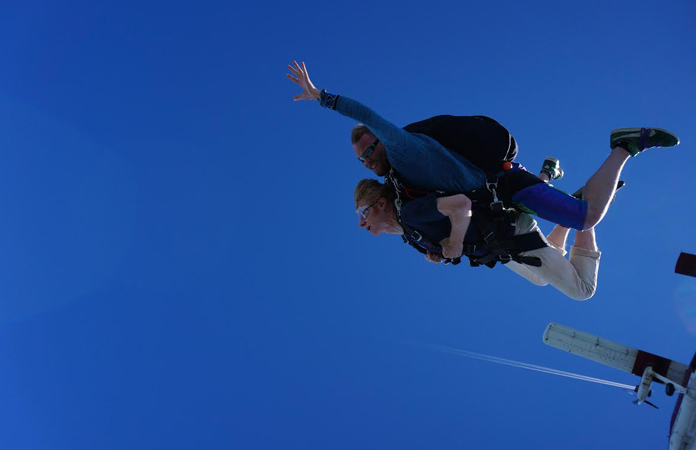 Music
Here is some popular music I have been absorbing this year. Some on this list came out this year and some didn't.
Chrome Hoof, Chrome Black Gold (Cuneiform)
Ken Thomson/JACK Quartet, Thaw (Cantaloupe)
Fuck Buttons, Slow Focus (ATP)
Guapo, History of the Visitation (Cuneiform)
Goldfrapp, Tales Of Us (Mute)
Dominique Leone, January – December: Mr. Leone published a new piece of music almost every day in 2013 (Bandcamp)
These New Puritans, Field Of Reeds (PIAS)
Yamantaka//Sonic Titan, UZU (Suicide Squeeze)
Noveller, No Dreams (Important)
Patrick Higgins/Mivos Quartet, String Quartet No. 2 (Ex-Cathedra)
Else Marie Pade and Jacob Kirkegaard, Svaevninger (Important Records) and Jacob Kirkegaard, Conversion (Touch)
Christian Gibbs, Sleep The Machines (Eastern Spurs)
Robert Haigh, Darkling Streams (Primary Numbers)
Tim Hecker, Virgins (Kranky)
The Field, Cupid's Head (Kompakt)
François Bayle, Motion – Émotion (INA-GRM)
Oneohtrix Point Never, R plus Seven (Warp)
M.I.A., Matangi (Interscope)
Igor Wakhevitch, Logos/Docteur Faust/Être Dieu/Hathor (Lithurgie Du Souffle Pour La Résurrection Des Morts)/Les Fou d'Or/Nagual (Les Ailes De La Perception)/Let's Start (Fractal)
Major Lazer, Free The Universe (Downtown)
A Hawk and a Hacksaw, You Have Already Gone To The Other World (LM Duplication)
Francis Dhomont, Mouvances-Métaphores (BVHaast)
Jonas Broberg/Erik Mikael Karlsson, Two Composers (Fylkingen)
Red Stars Over Tokyo, Melody Attack (Kompakt)
Dorit Chrysler, Avalanche EP (In My Room)
Concerts
I went to a bunch of concerts and events in 2013. Here are some of the most notable . . .
1/19: Extra Life at 285 Kent
2/7: Swans, Music Hall of Williamsburg and 6/13 at Warsaw
2/10: Beak/Chrome Canyon at Bowery Ballroom
3/23: Stockhausen's Oktophonie at Park Ave Armory
4/4: Clint Mansell at St Paul the Apostle NY
4/7: Yeah Yeah Yeahs at Webster Hall NY
4/12: Barn Owl at Death By Audio
5/8: The Residents at Sodra Teatern, Stockholm
5/16: Tristan Perich at The Kitchen NY
5/31: Secret Chiefs 3 at The Stone NY
6/16: Asphalt Orchestra play Yoshida Tatsuya at the BOAC Marathon, Pace University
6/30: Tilt Brass/Holly Herndon at Winter Garden
7/6: Wolf Eyes/Hubble at St. Vitus
7/9: Squarepusher at Le Poisson Rouge
7/12: Cheap Trick at Coney Island
7/31: Melvins at House of Vans
8/2: Dan Deacon at Celebrate Brooklyn
9/17: Shining at St. Vitus
9/19: Lary 7 at Clocktower NY
10/16: Nicolas Bernier & Martin Messier La Chambre Des Machine at Lausanne Film Festival
10/17: Jason Lescaleet at Lausanne Film Festival
10/22: Mario Diaz de León at Roulette Brooklyn
10/27: Child Abuse/Cellular Chaos at Death By Audio
10/28: Sparks at Webster Hall NY
10/31: Raime at Output Brooklyn
12/6: Anna Von Hausswolff/Noveller at Union Hall Brooklyn
12/7 Frank Bretschneider at 285 Kent Brooklyn
12/8 Goblin/Zombi at Le Poisson Rouge NYC
12/15: Ken Thomson/JACK Quartet at SubCulture
12/21: Forma at Bowery Electric NYC
. . . plus John Zorn, various events for his 60th birthday
Film
Films I dug:
Paradise: Faith
Paradise: Love
Only God Forgives (why did everyone else hate this?)
R
Amour
The Imposter
Cold Fish
Leviathan
Gravity (for the incredible visuals and 3D, not the questionable script)
12 Years A Slave
I also keep a Tumblr blog where I talk about events that I check out, and other cultural obsessions, etc.
I must say it was a year of professional ups and personal downs for me.
Some of the highlights were:
Touring Europe with Manorexia
Working, recording, and touring with Zola Jesus, and being musical director for a succession of killer string quartets
Performing my solo piece Cholera Nocebo in Stockholm, Istanbul, and Lausanne
Writing my first piece for solo instrument—a piece for double bass commissioned and performed by James Ilgenfritz
Working with modular synths at the ElektronMusikStudion in Stockholm, and all the great music I discovered in their library
Skydiving from 13,000 feet
Pat Noecker's Assemble Project at the Ace Hotel
Plus, I released two albums—Foetus, Soak and JG Thirlwell, The Blue Eyes—and produced another—Zola Jesus, Versions—and contributed to two others—Melvins, Everybody Loves Sausages and Kavus Torabi's Exquisite Corpse project.
For more on JG Thirlwell, please visit Foetus.org.