Published on December 20th, 2013 in: Best Of Lists, Movies, Music, TV |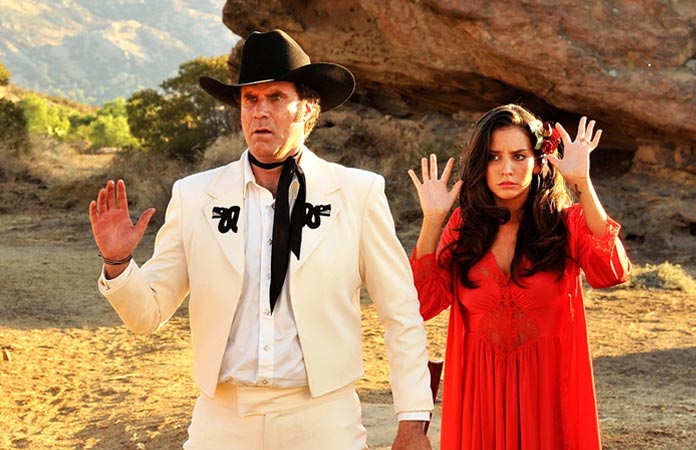 This year has been awful . . . for me at least. Between agonizing pain that led to back surgery, as well as polycystic ovarian syndrome, it made it very hard for me to enjoy anything (with the exception of a few out of town excursions).
I watched more movies than usual, due to my combined illnesses, but not too many were new films. I actually only went to a movie theater once this year. As far as television shows go, there were only a few current shows I bothered with; most were re-runs (but I hadn't watched originally, so it was like watching a brand new show).
Concerts were VERY few: The Hives (who were great; my review), and going to see Bill Burr do stand-up. I was supposed to see Adam Ant, but that was when my back injury was out of control, and I couldn't attend, so those tickets went unused.
So with that said, here's a list of media I enjoyed in 2013. There are no books listed, because even though I am cooped-up, I find no joy in reading!
Most of the music I listened to was old, but there were a few releases that came out this year that I really liked.
Music:
Foetus, Soak
Mick Harvey, Four (Acts of Love)
Crime & the City Solution, American Twilight
Harry Howard and the NDE, Pretty
Blowfly, Black in the Sack
Hirsute Pursuit, Tighten that Muscle Ring
Gemma Ray, Down Baby Down
Television:
The Increasingly Poor Decisions of Todd Margaret
Trailer Park Boys (re-runs)
It's Always Sunny in Philadelphia
Behind Mansion Walls
Cold Justice
The Soup
Jail
Family Feud (with Steve Harvey)
Sale of the Century (re-runs)
Press Your Luck (re-runs)
Movies:
The Boys from Brazil (1978)
Red Hill (2010)
The Wicker Man (1973)
Bartleby (2002)
The Dictator (2012)
The War Horse (2011)
Possession (1981)
A History of Violence (2005)
Re-Cycle, a.k.a. Gwai Wik (2006)
The Devil's Backbone (2001)
The Night Porter (1974)
Rare Exports: A Christmas Tale (2010)
Them, a.k.a. Ils (2006)
Bronson (2008)
Casa de mi Padre (2012)
Downfall (2004)
God Bless America (2012)
Le Professionnel (1981)
Take a Hard Ride (1975)
One Down, Two to Go (1976)
Barbara (2012)
The Orphanage (2007)