Published on May 3rd, 2013 in: Art, Feminism, Music, Upcoming Events |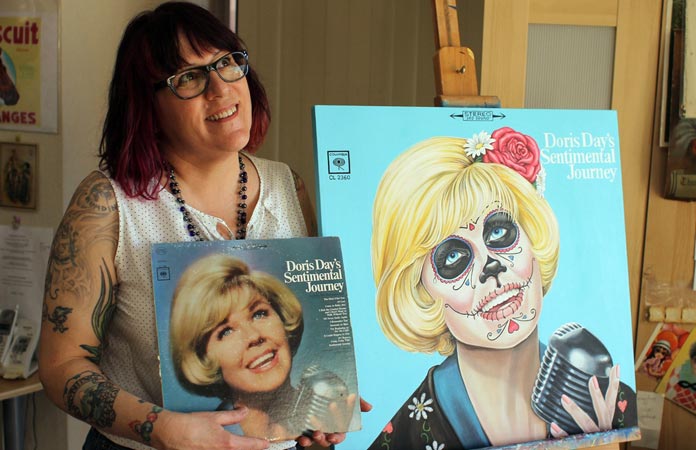 In 2008, I conducted an interview with the fabulous artist and all-around amazing lady Vicki Berndt. In it, we discussed her artwork, photography, fanzines, fandom, the punk rock aesthetic, and much more.
La Luz de Jesus Gallery in Los Angeles is presenting an exhibit of Vicki's work that runs from Friday, May 3 through Sunday, June 2. She'll be present at the artist reception on Friday, May 3 from 8 to 11 p.m.
For more information on Vicki and her art, be sure to check out her guest appearance on the "Over Under Sideways Down" podcast on LuxuriaMusic. It aired on Wednesday, April 24 and you can listen to the show on the LuxuriaMusic website (hour one and hour two).
La Luz de Jesus Gallery is located at 4633 Hollywood Blvd. In Los Angeles, CA. You can contact the gallery at 323-666-7667 or via their website at www.laluzdejesus.com. Take a look at the exhibit
online, too!
Check out more photos of Vicki's art and her studio.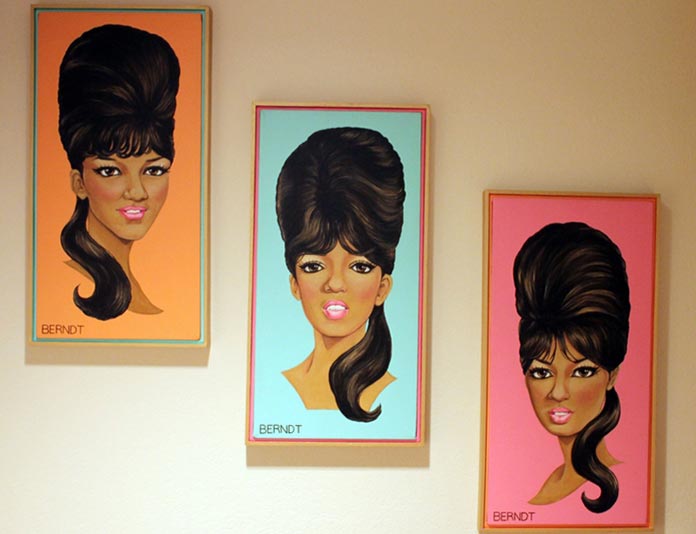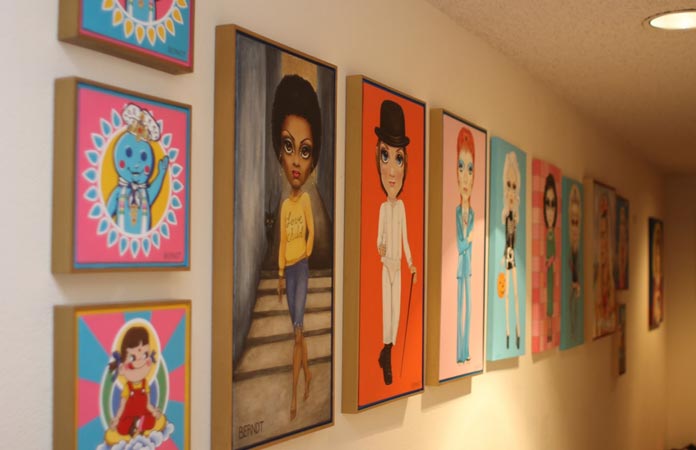 [TABLE=29]