Published on January 30th, 2013 in: Game Reviews, Gaming, Reviews |
By Paul Casey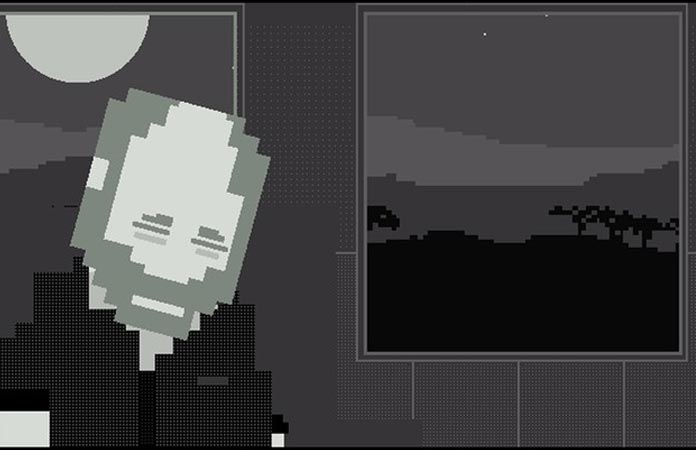 Cart Life is a game fixated on worry. You worry about the time. You worry about the pain in your head. You worry about how you get to where you need to be, and how much it will cost you. A taxi will allow you to make that meeting in time, but it will cost more. Each character—there are two available in the free version—has their own concerns and needs. Andrus has recently arrived in America. He has a cat and is addicted to cigarettes. Melanie has a daughter from a failed marriage. She needs to prove that she can support her child. She buys a coffee stand.
Richard Hofmeir, who is responsible for Cart Life, combines the classic video game staple of resource management with a thoughtful narrative. There is a lot here that will be familiar to anyone who has obsessed over balancing the budget in Sim City. Once you have the required elements to start your business though, Cart Life becomes a quest to gain customer satisfaction. You must type out sentences as fast as you can—for instance, reminding yourself to unpack something carefully—keep orders in mind and go through the process of making a cappuccino. The customer will only wait so long.
Around this is a simple but endearing story of people trying get a hold on life. Hofmeir is effective at giving normal pressures importance and making his characters seem more substantial than their sparse dialogue. Their struggles are common, and you get the sense that they have a real history behind their actions. There is desperation for these people to get their lives in order. Exploring the small but detailed world which the characters inhabit is a joy. The game gives just enough direction to make finding that next person or location an achievement.
Cart Life can be frustrating at times. It takes a couple of hours to get a proper handle on the demands the game asks from you. Using your time wisely is the biggest challenge at the beginning of the game and the travelling cut-scenes are a pain. This does however increase the satisfaction when you put in a good day's work. With a pleasing art style and a core experience with depth, Cart Life is worth your time.
Cart Life is nominated for Excellence in Narrative and the Seamus McNally Grand Prize at the 2013 Independent Games Festival which takes place in late March. It is available free for Windows at http://www.richardhofmeier.com/cartlife/.