Published on December 6th, 2009 in: Uncategorized |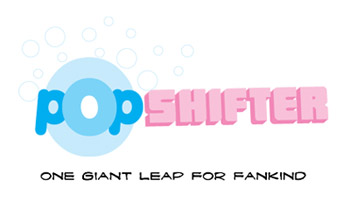 FOR IMMEDIATE RELEASE December 06, 2009
Contact:
Less Lee Moore, Managing Editor
Popshifter.com
editor@popshifter.com
https://popshifter.com
Popshifter.com Announces its Brand New Blog
TORONTO, ON—December 06, 2009—Popshifter.com is thrilled to announce the launch of the Popshifter Blog to meet the demands of its growing fanbase, all those people who have expressed their love for Popshifter and asked, "Please sir, can I have some more?"
What this means for you:
Faster turnaround on reviews of albums, DVDs, and live shows
Greater search engine optimization via the use of blog content tags
Improved site traffic and more site visitors
More frequent, insightful, and in-depth commentary on pop culture trends and events
Wider variety of content topics
The Popshifter Blog will provide the outstanding content you've come to expect from us, but more of it. Popshifter.com will continue to publish regular issues on a bimonthly basis. For more go to https://popshifter.com/blog.
Add Popshifter to your RSS feeds. Read the blog. Comment. Share, link, repost. For further details contact Less Lee Moore, Managing Editor.
About Popshifter:
We are a fan-friendly web magazine, presenting the cream of the crop in pop culture with twice the enthusiasm and none of the snark.
# # #
Contact Popshifter at editor@popshifter.com.