Published on May 10th, 2013 in: Assemblog, Film Festivals, Movies, Science Fiction, Streaming, Trailers, TV |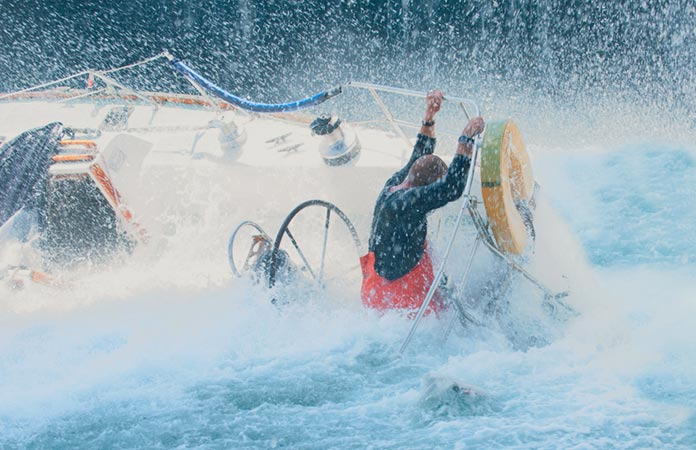 New this week on Popshifter: Jeff starts some Metal Mayhem with Night Ranger and Mötley Crüe (more installments are coming throughout the month); Luke reviews the "brilliant" cooperative game Monaco: What's Yours Is Mine; Brad gets transported back to childhood through Jason Lapeyre's new film I Declare War; and I am impressed with ChristCORE, a new documentary on the Christian hardcore scene seen through the eyes of a nonbeliever.
As a follow-up to last week's Assemblog ("The Future of Streaming and Television?"), here are a couple of intriguing items.
First, there's an article on The Hollywood Reporter regarding Netflix original content. In it, Netflix chief content officer Ted Sarandos talks about how this is going to be the future of Netflix. There are a couple of paragraphs in the article that lend credence to my theory that streaming content seems ready to embrace its future as the new version of premium cable.
"Our appetite for non-exclusive content is going to near-zero," Sarandos said. "We are willing to pay more on an exclusive basis." Consumers get confused if "non-exclusive bulk" is available on several online video services, he added.

An increasing focus on exclusive content, originals, and very popular content has helped Netflix increase users' viewing hours, which have a strong correlation with retention, he said. And usage and retention are key for all subscription businesses, he said.
It looks like Netflix is paving the way for other streaming services to pick up the mantle of non-exclusive and less popular content. Think of it this way: Netflix will be like HBO and Warner Archive will be like Turner Classic Movies. And you'll have to pay to access both.
Another subscription streaming service has also entered the fray: YouTube. The New York Times reports that as of May 9, YouTube has introduced subscriptions for exclusive content. The fees range from $.99 to $7.99 per month. There are 30 "partners" listed on YouTube's paid channels page, including Sesame Workshop, National Geographic Kids, Jim Henson Family TV, and Ultimate Fighting Championship. The article also remarks "there will also be several channels devoted to movies and documentaries, though most of the film titles are obscure." One of these "obscure" channels is Magnet Releasing, whose YouTube subscription page notes that films like Ong Bak, Centurion, Monsters, I Saw The Devil, God Bless America, Hobo With A Shotgun, and Apartment 143 are all available. Perhaps these are obscure to some, but not to those who follow genre films and festivals. (Here's where I insert the obligatory NOT AVAILABLE IN CANADA disclaimer.)
In the midst of all the drama about Zach Braff's Kickstarter, you may have missed another crowdfunded project. In November, I mentioned that À l'intérieur and Livide writers/directors Julien Maury and Alexandre Bustillo are working on a new film called Among The Living. Now Bloody Disgusting reports that this project will be crowdsourced. The article's author is "a bit perplexed" as to why the duo are turning to crowdsourcing "when they could have had their pick of projects here in the States."
I am perplexed that this writer isn't aware of an interview with Maury and Bustillo on that very website which details the pair's difficulty in getting original projects made. They've been offered the chance to helm several remakes in the US but when the requirements of those projects were revealed, they opted not to participate because there was little if any creative freedom.
Unfortunately, some of the crowdfunding page for Among The Living is in French, but it shouldn't be too difficult to translate. I know I will be donating to this project for sure!
Pajiba has a list of "Ten Highly Anticipated Cannes Premieres" and since the festival begins May 15, it's a great time to check them out. Several have been discussed on Popshifter previously (The Great Gatsby, Only God Forgives, Inside Llewyn Davis—which has an official US release date of December 6) but there are a few that I'd either forgotten about (The Immigrant) or never knew of, like Robert Redford's All Is Lost, which features only Robert Redford—lost at sea—and no dialogue. All Is Lost has an October 25 release date, for those of us not attending Cannes.
One of my ten most anticipated films of 2013 now has a teaser trailer and it is fairly astonishing: Alfonso Cuarón's Gravity. I don't want to oversell it, so I'll stop here and let you watch it for yourselves. The film is slated for release on October 4.
—Less Lee Moore, Managing Editor