Published on January 5th, 2017 in: Best Of Lists, Movies, Music, TV |
2016 was full of personal and professional triumphs and external troubles. Here is my bloated 2016 cultural year-in-review list.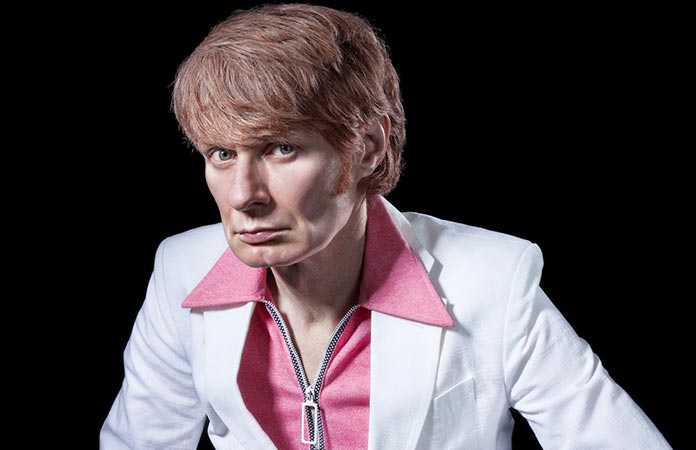 Photo © Tina Schula
JGT's 25 Albums of 2016 (although not all of them came out in 2016)
David Bowie, Blackstar (Columbia)
Anna Meredith, Varmints (Moshi Moshi)
Bent Knee, Say So (Cuneiform)
Kaitlyn Aurelia Smith, Ears (Western Vinyl)
Kyle Dixon and Michael Stein, Stranger Things Soundtrack (Lakeshore Records)
Chromb, 1000 (InOuie)
PJ Harvey, The Hope Six Demolition Project (Vagrant)
Swans, The Glowing Man (Young God)
Bon Iver; 22, a million (Jagjaguwar)
Ian William Craig, Centres (FatCat)
Ital Tek, Hollowed (Planet MU)
Maxwell Sterling, Hollywood Medieval (Memory Number 36 recordings)
Jaga Jazzist, Starfire (Ninja Tune)
Elysian Fields, Ghost Of No (Ojet)
Klara Lewis, Too (Editions Mego)
Gnarwhallaby, exhibit A (Populist Records)
Peder Mannerfelt, Controlling Body (Peder Mannerfelt Produktion)
John Zorn, Madrigals / Painted Bird / Commedia Dell'Arte / Sacred Visions (Tzadik)
Vicky Chow, AORTA (New Amsterdam)
Cloud Becomes Your Hand, Rest In Fleas (Northern Spy)
Zwoyld, 200 000 (Bandcamp)
King Gizzard & the Lizard Wizard, Nonagon Infinity (ATO)
Tristan Perich, Noise Patterns (Physical Editions)
Alessandro Cortini, Risveglio (Hospital)
Nicotina es Primavera, Animal Cerámico (Bandcamp)
Notable Concerts:
I went to dozens of concerts and events in 2016. Here are some of the most notable. All in NYC except where noted.
Jan 8 and Jan 19: Holy Holy at The Highline
Mar 10: Messiaen's Turangalîla-symphonie at Lincoln Center,
Mar 19: Matmos at National Sawdust
April 1: Magma at Le Poisson Rouge
May 10: Diamanda Galas at the former St. Thomas the Apostle church in Harlem
June 13: Anthony Pateras and Erkki Veltheim for The Inland Concert Series at Church of All Nations in Carlton, Melbourne
July 28: Jaga Jazzist at Le Poisson Rouge
Aug 10: Senyawa at a loft on Bowery for Blank Forms
Aug 14: Kris Davis Quartet play John Zorn's Bagatelles at the Village Vanguard
Aug 16: PJ Harvey at Terminal 5
Sep 10: Wet Ink present a multi-channel concert at St Peter's Church in Chelsea
Sep 14: Suzanne Ciani at Roulette
Sep 18: ELO at Radio City Music Hall
Sep 27: Morton Subotnik at Issue Project Room
Oct 8: Glenn Branca at Roulette
Oct 22/ 23: John Zorn at National Sawdust / The Guggenheim
Oct 29: Ghédalia Tazartès at First Unitarian Church, Brooklyn
Nov 3: Mivos Quartet and others play Patrick Higgins at Pioneer Works
Nov 11: Aurélien Bory's Plexus at BAM's Harvey Theater.
Dec 4: Ashley Bathgate at Dither Festival, 17 Frost Theater
Dec 11: Vicky Chow at National Sawdust
and Tredici Bacci, everywhere
Film:
The Witch
The Neon Demon
A War
A Hijacking
The Tribe
Room
HyperNormalisation
TV:
Narcos
Silicon Valley
Fargo
I also keep a Tumblr blog where I talk about events I check out and other cultural obsessions.
Find out more on JG Thirlwell on foetus.org.
We reviewed JG Thirlwell's Venture Bros. Original Score Volume Two on July 21.