Published on February 21st, 2013 in: Current Faves, Music, Music Reviews, Reviews |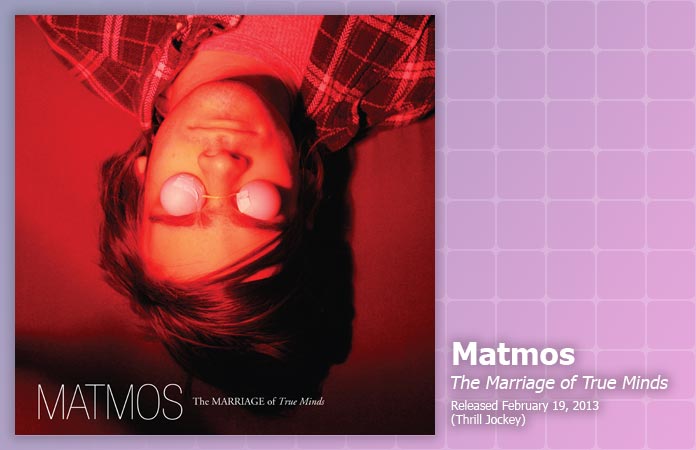 One of the best things about Matmos is their enduring sense of the wacky. It's rare to find truly challenging and avant garde music, but rarer still to find some with a sense of humor. One of the ways that expresses itself is in their penchant for bizarre—almost gimmicky—methods of making music and collecting sounds.
This time this is focused less on the use of weird noises, but on the entire way of making the album. The buzzword for The Marriage of True Minds is telepathy, continuing from The Ganzfeld EP from last year (review). Both works were made using ganzfeld experiments; a pseudoscientific method of tapping into the psychic senses by limiting regular sensory perception and creating a ganzfeld effect; an effect similar to sensory deprivation. It's characterized by the halved ping pong balls placed over the eyes, like the beginnings of a Crow from MST3K cosplay. By carrying out ganzfeld experiments on their friends over the years and recording the results, the basic structure of this album was formed.