Published on March 8th, 2013 in: Streaming, The Internets, TV, TV Is Dead Long Live TV |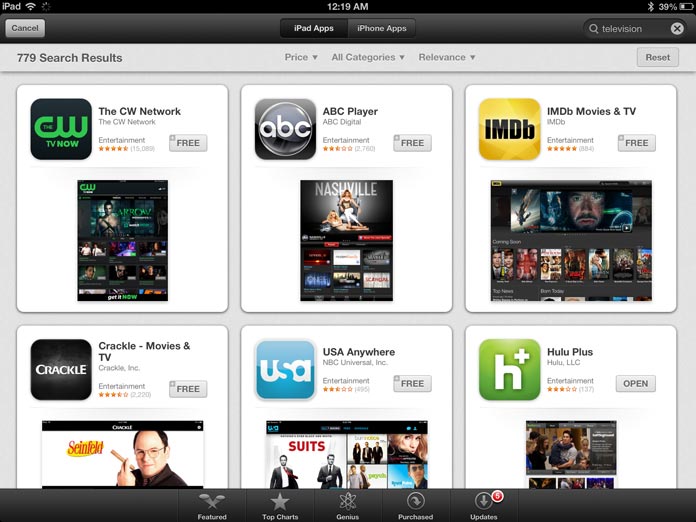 Whatever I watch on my iPad has better resolution and color than the television I grew up with. Note the number of choices one has by just searching on "television" in the app store.
With Big Data making big news for Netflix, I'm hoping that more Americans ditch cable for streaming television. I've received several questions from readers of this column asking why I think streaming services are so much better, and why I advocate throwing over cable completely for Netflix, Hulu, YouTube, and the rest of our new media overlords. There are lots of reasons we should throw away the current model of cable and satellite subscription services.
Here I'll list my top five; if you really need more reasons than these, you're either a Comcast employee or use your television as a tool for self inflicted pain.