Published on June 4th, 2013 in: Culture Shock, Current Faves, Music, Music Reviews, New Music Tuesday, Retrovirus, Reviews |
By Cait Brennan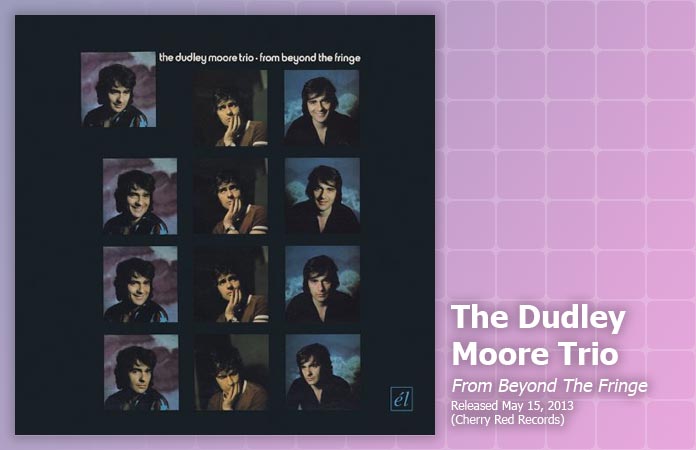 Dud, we hardly knew ye.
To Americans of a certain age, Dudley Moore was that loveable, "cuddly" Englishman of a certain height who improbably got the girl in several huge blockbusters of the '70s and '80s—notably Foul Play, 10, and Arthur (for which he received a well-deserved Oscar nomination). Even his less-successful films kept him firmly in the pop-culture consciousness throughout the '80s—Wholly Moses, Micki and Maude, Best Defense, the Preston Sturges remake Unfaithfully Yours, Arthur 2: On The Rocks, Santa Claus: The Movie, the delightfully crass advertising send-up Crazy People.
Hits or flops, there's something to love in all those films, and more importantly in his absolutely magnificent work in films like Stanley Donen's Bedazzled; Bryan Forbes's The Wrong Box; 30 Is A Dangerous Age, Cynthia; The Bed Sitting-Room; and so many others. But many of his film fans are only vaguely aware of Moore's career as a highly regarded jazz composer and pianist, whose albums and film scores are every bit the equal of his comedy talent.