Popshifter is a pop culture blog.
Popshifter is run by volunteers. Our staff members do not get paid for their writing, although they will often receive free copies of items for review.
We are currently looking for enthusiastic and dependable TV, music, and film bloggers. Please check out the Submissions page for more details.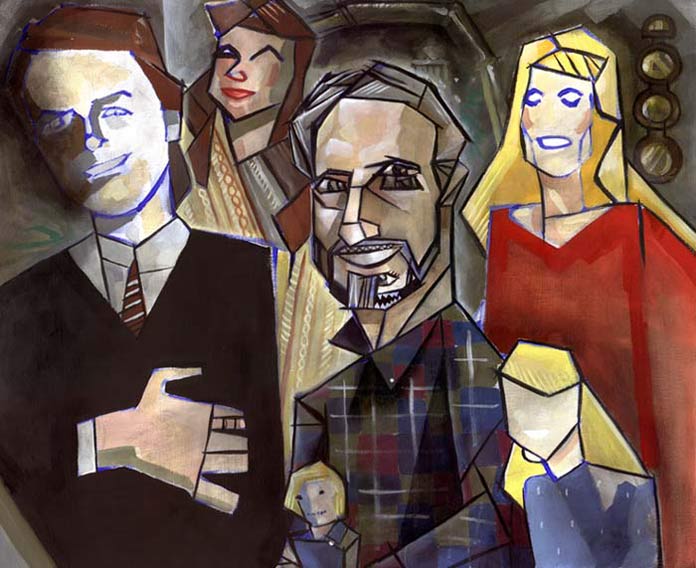 "Those That Bind," © 2002 by Brandon Bird
Oil on canvas, 24″ x 20″
The Five Point Popshifter Manifesto:
Popshifter. . .
1. Aims to make people love, laugh, cry, and think.
2. Will take the pop culture road less traveled.
3. Will take the "dumb" out of fandom and make it enjoyable again.
4. Will focus on those facets of pop culture that deserve a second glance.
5. Is for everyone who is tired of feeling guilty for caring about pop culture.