Published on December 22nd, 2016 in: Best Of Lists, Music, TV |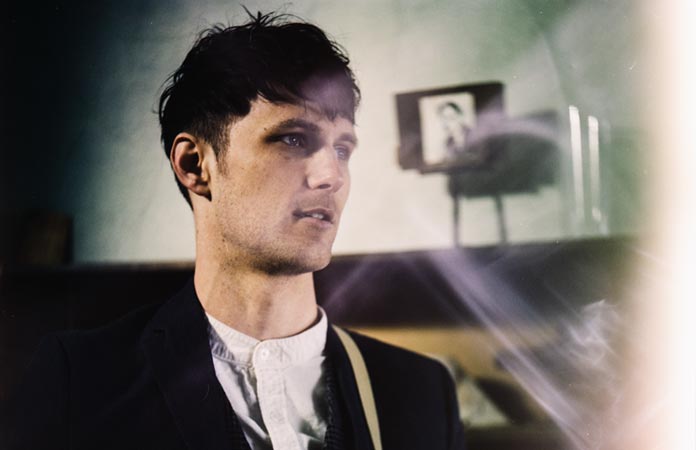 2016 was not the best year in recent memory. Not only did we lose some of the most iconic musicians of the last four decades, but we also had to witness the rise and fall of cultural phenomena known as the "dab" (progressive form: "dabbing"). I believe that most Americans, and do I dare say, most inhabitants of our planet, are ready to put 2016 behind us.
With that being said, here are some of the more memorable moments that should be preserved, or at least not forgotten, from 2016.
Greatest Musical Shock of 2016
Let's start with something morbid! Prince is no longer with us. The news of the iconic guitarist, vocalist, songwriter, arranger, and double-breasted jacket wearer hit news junkets like a ton of MineCraft bricks. As is recent tradition, I, along with the rest of the western world, bought and played his music, ensuring that his estate coffers would be filled for whoever might be indulging in his vast financial empire. But on a more serious note, we lost one of the most talented, creative, and truly pioneering musicians that has have graced a stage. This is not to mention his widely appreciated criticism of the music industry's royalty and ownership laws: something every working musician and songwriter is fighting against these days. Farewell, you purple genie: you will be missed.
Greatest Television Show of 2016
This one is not easy. If there were any redeeming quality for 2016, it would be television. With unparalleled shows such as HBO's Game of Thrones and Netflix's Stranger Things, it's near impossible to choose. But for the sake of simplicity, I am going to limit myself to shows that only premiered in 2016. With that said, I have narrowed it down to one: HBO's Westworld. This show needs no introduction. It has it all: western shootouts, robots, mysterious old men, time jumps, Anthony Hopkins, that guy who whose only job in the park is to bump into people and get shot, and in a long standing HBO tradition, lots of naked people. All that being said, it is one of the most well-written stories on TV right now. The acting is incredible, and despite not knowing if it would have a second season, the show still managed to pull off a crazy, unexpected finale that satisfied audiences but maintained the need for more. Here's to season two coming out sometime!
Greatest Live Musical Performances of 2016
Everyone has seen the "big guns" do their live shows on YouTube. There's no point in praising what has already been praised (just ignore my last paragraph). With that being said, one of the greatest shows I saw this year, one that very few people got to experience, was actually a whole festival: Live on the Green 2016 in Nashville. For those of you who don't know, Live on the Green is a FREE music festival in the heart of downtown Nashville that goes on all summer. Every Thursday there is a massive outdoor show that usually includes the top independent, rising artists of the last year. In the final weekend of the festival, a second stage is set up and the music lasts from Thursday through the whole weekend. That is where the magic really happened this year. To name a few artists that graced the stage this year:
Borns
The Weeks
Judah and the Lion
Rayland Baxter
Coin
Repeat, Repeat
The variety of these performances alone was enough to draw me in, but the fact that each one of the shows was of the same quality and caliber as the next completely blew me away. In one weekend my confidence in live music was restored. If I had to choose a favorite, it would probably be Rayland Baxter. He just has a way with live performance that is relaxing but engaging at the same time. However, Judah and the Lion definitely go home with most entertaining show. I mean, what other show has four guys with a mish mash of instrumentation and electronic tracks, twerking on stage, and singing "Ignition" by R. Kelly. No one. But, I got to see it with my own two eyes, and so did my mom.
Greatest Unknown Band of 2016
Being a resident of Nashville, I come across a lot of bands that deserve way more attention than they actually get. One of those bands is PET ENVY. Am I friends with them? Yes. Do we have the same producer? Yes. Have I played shows with them? Yes. Is my mentioning of them in this article a favor to some friends? Absolutely not. This band is fantastic both as a recording group and as a live performance. They deserve every bit of praise they get. Without trying to use any fancy musician adjectives to describe them, I will say that they maintain the entertainment of pop rock while including the superior technical skills, as musicians, that each member undoubtedly holds. It's hard to get both of those things in the same room, but when it happens, it is unmistakably fun! Keep up the work, guys!
Greatest TV Personality of 2016
John Oliver. I'll say it again: John Oliver. I am not going to go into great detail with this one because it's not necessary. He, like so many other satirical news reporters, helped us through the painful process and outcome of the 2016 election cycle and kindly reminded us that 2016 is a year that needs to be erased from the annals of history. Cheers to that ridiculous, little British man.
Greatest Known and Unknown Songs of 2016
Known:
Two songs captured my attention this year: "Giuseppe" by Trash Panda and "Over Soon" by Bon Iver. Bon Iver's 22 a Million has earned split reviews over the past few months mainly because it has a handful of songs that are great and a handful of songs that aren't. "Over Soon" stands outside of either one of those categories. It does all the Bon Iver things that a Bon Iver song should do, but it also branches out into the more electronic tonality upon which the whole album is based. What captured me most was the single note on which the song builds. There is something incredibly relatable and comforting about a single note that continues through an entire song. It is like a foundation for a house: the house being the rest of the arrangement and the decorations being the lyrics and melody. This song is truly a masterpiece of arrangement and deserves a lot more praise than it has received.
Unknown:
As for Trash Panda, I am less inclined to think deeply and more inclined to speak plainly. It is a simple, unknown song that has a cool reggae feel without coming anywhere near the "chukka chukka" of an actual reggae song. As for the lyrics, it culminates its sarcastic lip in the third verse when it takes a clear shot at President-elect Trump, questioning how he was able to gain the trust of millions simply through his personal charm and gusto. Catchy, well-written songs that maintain social relevancy are hard to come by these days. Well done, Trash Panda. Stay trashy.