Published on December 2nd, 2016 in: Current Faves, Music, Music Reviews, Reviews |
By John Lane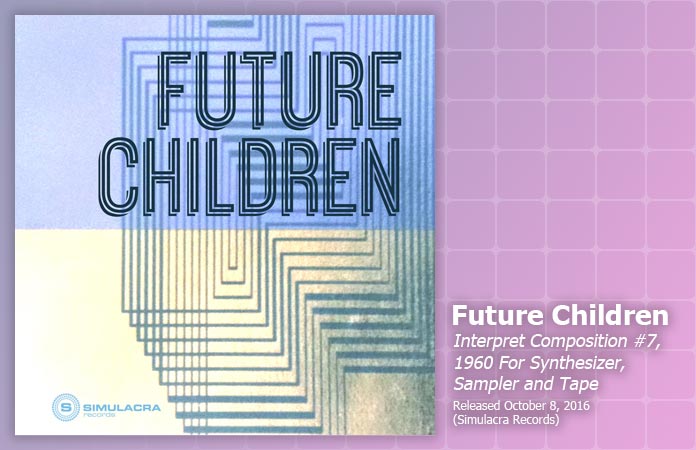 In the interest of immediate full disclosure, I have long been a fan (and in recent times, a friend) of Kevin Coral, the mastermind behind the band The Witch Hazel Sound. The 2001 release of the group's This World, Then the Fireworks awoke me, and others, from what you might call a creative and inspirational torpor. If you felt like you came from Anywheres-ville, USA, as I felt like I did, then it was a beautiful discovery to note that sheer magic could be conjured in Akron, Ohio.

Adding to this, it was a delight to find a person who was deftly melding all his influences (be they Brian Wilson, Bacharach, exotica, electronica, new wave, etc.) into something distinctly his own. The Witch Hazel Sound's "Fireworks" album was like being invited to a secret, exclusive banquet of songs, served up by a master chef.
Quite a number of years have passed since then, and Coral has been hiding in plain sight. There's been a nagging question of "What next?" by his fans in recent times. With his collaborator, CC Sheehan, he steps out of the so-called shadows and delivers something for these troubling times and future times.
To quote their own description, "Future Children pay homage to the great minimalist composer Lamonte Young with their interpretation of his 'Composition 1960, #7' utilizing vintage analog and digital synths, all recorded and mixed live to analog tape, in the spirit of early electronic music." They've playfully re-titled the extended work "Interpet Composition #7, 1960 For Synthesizer, Sample and Tape."
Heady stuff, yes? You still with me? You should be. This is necessary work, for you see "ambient" is usually a term used to denote "background;" however, Future Children pull ambient work up and right smack dab into the foreground.
Lamonte Young may have invented the original vessel, but these two musical astronauts reignite —nay, re-reroute—the map. The essence of this purely instrumental sound is lattice-worked with drones and at times icy synth counterpoints, which tap the nerves, jolting and soothing at the same time. This is a piece that demands being present. The past and the future collapse into the moment, meditatively so. Author and listener dissolve into each other. Synesthesia, mild terror, and uncertainty; bliss and divinity, ego and evaporation of ego—all of these things occur while listening to Future Children. Druggy-sounding? Not really. This is just the byproduct of allowing music as total immersive experience to take you, to immerse you, to dunk you in and out.
The Future Children have arrived, and so have you. Be grateful. The speed of their light has finally reached you.
Interpret Composition #7, 1960 For Synthesizer, Sampler and Tape was released on October 8 and is available in a limited edition cassette release or download from Bandcamp and Simulacra Records.