Published on July 21st, 2016 in: Canadian Content, Comedy, Podcasts, Reviews, TV, TV Or GTFO, TV Reviews |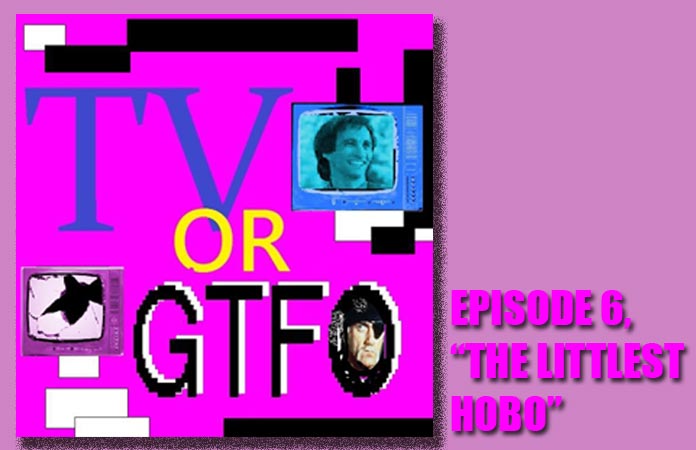 On this episode of TV or GTFO, Sachin and Gary take a look at the most Canadian show ever, The Littlest Hobo!
Running from 1979 to 1985, but somehow not aging or changing or evolving in any meaningful way in that time period, this is the story of one dog (or is it multiple dogs?) and his journey to help rural Canadians out of any number of sticky situations over the course of 114 episodes.
Why does Hobo constantly find himself with a gun? Can he successfully co-pilot a helicopter and operate a parachute? Why is he consistently smarter than any human on the show? Is Michael Bay producing a gritty 2020 reboot called "H.O.B.O"? How did they find a bunch of dogs that are better actors than the Olsen Twins? Well grab your hat, travel light, and join us for this week's episode – HOBO STYLE.
Subscribe to us on iTunes or your favorite podcast app, or take a listen right here!