Published on May 8th, 2016 in: Comic Reviews, Critics/Criticism, DVD/Blu-Ray Reviews, Feminism, Horror, ICYMI, Magick, Movie Reviews, Music Reviews, Podcasts, Top Ten Lists, TV Reviews |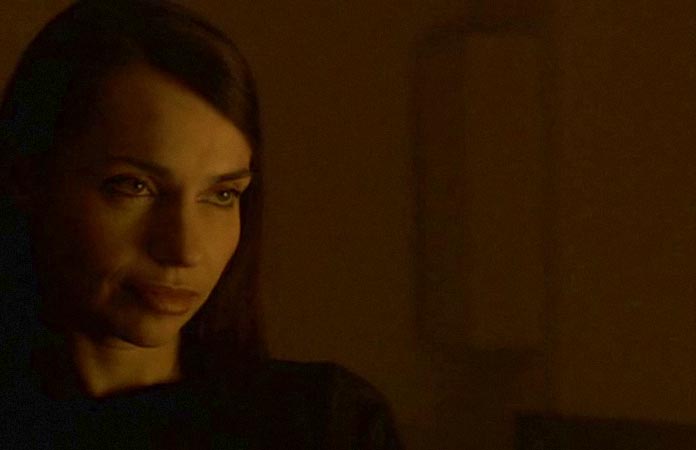 Happy Mother's Day! Wondering how to pay homage to your mother, pop culturally speaking? Why not enjoy one of these films or TV shows featuring the Top Ten Best Moms in Pop Culture! If you want to feel better about your problematic family dynamic, you could always try the alternative: Here's a list of the Top Ten Worst Moms in Pop Culture. (Thank Laury Scarbro for the lists, while you're at it!)
Is Alicia Florrick a good mom in addition to being The Good Wife? The Hairpin pays tribute to this soon-to-be-over TV show with a series of fantastic and funny articles.
One thing a good mother shouldn't do is leave her kids with a babysitter like Emelie. Tim Murr takes a look at the perils of childcare in the film of the same name, out now on home video.
For another kind of mother, you might be interested in this list of The Best Witch Cinema You Haven't Seen from Alison Nastasi on Flavorwire. I haven't seen or even heard of any of these films, so naturally I'm totally excited to watch all of them.
I might not be a part of the Alliance of Women Film Journalists, but I can assure you that film journalism is definitely, as Women and Hollywood puts it, a "dudeocracy." What can be done about it? Read the article for some ideas on how we can smash the patriarchy of film criticism.
Although critics complain that the roles of women in horror movies are often meaningless or exploitive, I take a different approach in my review of the 1976 flick The Premonition over at Everything Is Scary, called "Mother Of Fears." Diabolique Magazine has an excellent, feminist analysis of Andrzej Żuławski's Possession in which the filmmaker seems to ask "Do you liberate in order to destroy?"
What if you had a bong that allowed you to travel through time? Sort of like an updated Bill & Ted's Excellent Adventure but with more incisive sociopolitical commentary (sort of), three-part miniseries Time Traveling Bong is worth watching, according to Sachin Hingoo. For something that poses less of a problem to quantum physics, but is perhaps even more bizarre, you could check out the newest episode of the TV OR GTFO Podcast that tackles Stephen Bochco's infamous Cop Rock. The latest episode of Outsiders, the approrpriately titled "All Hell," is a short but fitting first season finale, says Laury.
Is the sequel to The Texas Chain Saw Massacre truly superior to the original? That's the compelling argument made by Justin LaLiberty at Paracinema. And how do you feel about Jared Leto as Lestat in the proposed remake of Interview with the Vampire or a sequel to The Craft?
Saturday was Free Comic Book Day! Frankenstein fans should check out ExMortis, while those who were disappointed by Hawkeye's secret life reveal in Age Of Ultron, will enjoy this article from the newest addition to the Popshifter staff, Christine Makepeace, called "The Trouble With Hawkeye."
Musicially speaking, Melissa Bratcher asks if there's anything Jimbo Mathus can't do and then decides there isn't, in her review of his latest EP, Band Of Storms.
But seriously: let's talk about the difference between dependence and addiction and what they have to do with chronic pain.