Published on March 11th, 2016 in: Comedy, Critics/Criticism, Current Faves, Feminism, Reviews, TV, TV Reviews |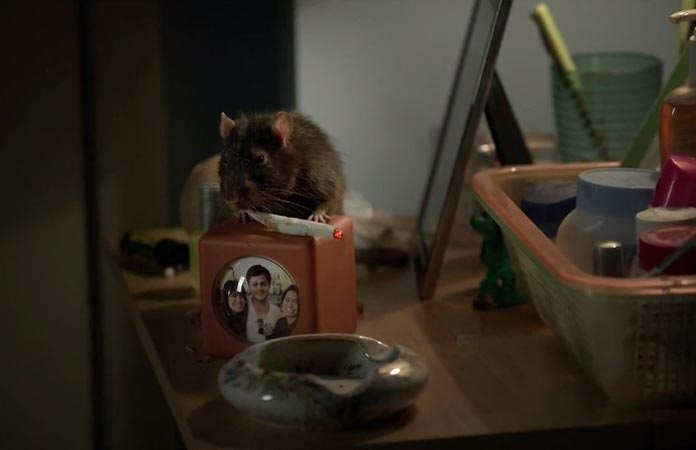 "The Rat Pack! With Fred Sinatra! And they'd sing acapella and watch each other fuck!"–Ilana
A rat infestation in your apartment is certainly both a common and disgusting problem to have, but Broad City treats this as a catastrophic event that upends Ilana's entire life and serves as the catalyst for a medium-sized and hilariously low-rent party. Though we see our titular rodent stealing weed, ruining Lincoln's masterpiece of a sandwich, and chewing through Jaime's clothes, ultimately Ilana learns that she has more in common with her unwanted visitor than she realizes.
For the most part, this episode is a vehicle for Ilana's sensitive, charmingly sincere roommate, Jaime. He's always been a necessary element of the show, balancing out Ilana's manic though well-meaning sociopathy with a dose of naive optimism, but mostly as a background player. In "Rat Pack," he and Ilana pair up in what turns out to be a bit of a heartbreaking subplot, as he mistakenly thinks that a lavish gift basket left outside their door is an "olive branch" (due to the presence of olive tapenade, naturally) from his closed-minded parents to whom Jaime has recently come out. It's none of this, of course, and the delivery is meant for someone else, but the surprisingly tender moment when Jaime and Ilana reach this incorrect conclusion is one of the sweetest things Broad City has produced this season.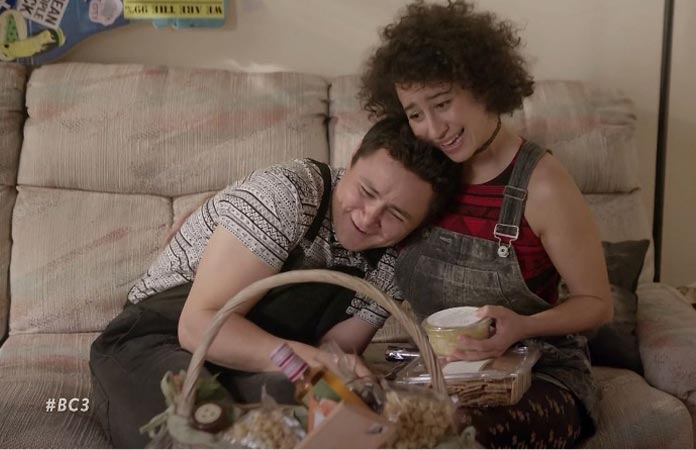 Abbi's subplot meanders through yet another Soulstice office gathering–this time an office party–that snakes its way through an awkward and drunken kiss between Abbi and Trey that she immediately shuts down when Ilana calls. Abbi, though, gets sprung and signs up for Tindr, using Ilana's party as a staging area to meet her matches, and leaving the office drama hanging with no real resolution. Though this is more than fertile ground for Broad City to dunk on online dating, office hookups, and more, the plot feels tacked-on and a bit of a wasted opportunity.
The only real commentary on Tindr is that "people never look like their photos" and it wears thin pretty quickly, though the punchline that Abbi doesn't know you can swipe left (mistakenly thinking that you have to meet everyone you're matched with) works better. The episode plants some seeds for an Abbi/Trey romance down the line, something that's been casually hinted for a long time, but it has less impact than a pairing of these two deserves. If this is a slow-burn to something bigger though, I'll be happy to count myself wrong on that one.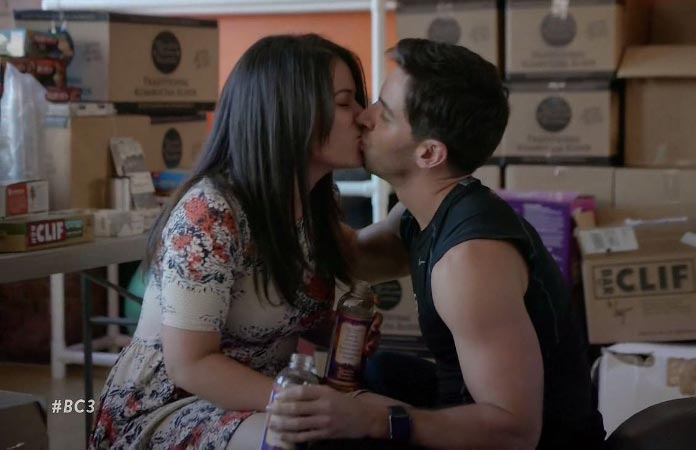 Though this episode wasn't quite as great as the first three this season (a pretty high standard), it's still worth watching for Ilana ultimately warming to the rat and her realization that they're kindred spirits. The individual jokes here–Lincoln's attempt to turn the gift basket into gourmet hors d'oeuvres, an unmotivated and unfairly stereotyped bodega cat named Jellicle, and a montage of Ilana's "creative" hiding spots for various strains of weed in particular–are mostly great because Broad City can't help but be great, but they lack a cohesion that other episodes this season have achieved. All in all, it's a Broad City that's a little more disjointed than usual, but one that's still more than worthwhile.
Oh, and a slight correction from last week–the musical number from last week's episode was not only "Sister Act-esque" as I said, it was the song "Joyful Joyful" that was actually featured in Sister Act 2. For my incomplete knowledge of the Whoopi Goldberg back catalogue, I beg your forgiveness, readers.
RELATED LINKS:
TV Review: Broad City, S3 E03, "Game Over"