Published on March 11th, 2016 in: Books, Horror, Movies, Science Fiction, Today In Pop Culture |
By Tim Murr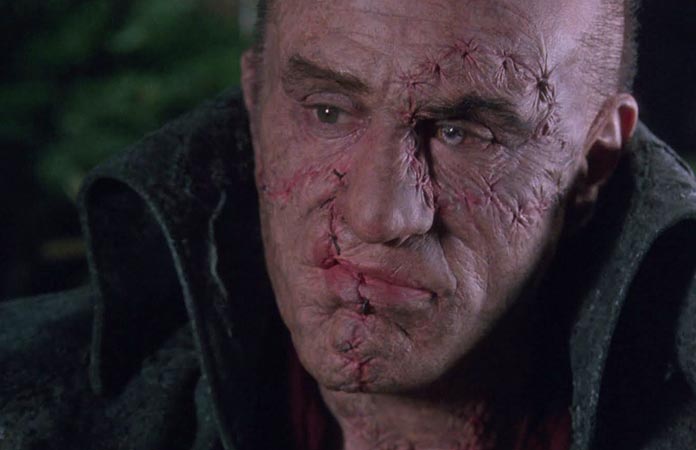 Mary Wollstonecraft Shelley was born to a philosopher father and a feminist author mother. She lost her mother just a month after her birth. Her father brought her up with a more intense education than most women of that time period. At 17, she began her relationship with her future husband, poet/philosopher/radical Percy Shelley. In 1818, came the fateful holiday near Geneva, Switzerland where Mary, her sister, and Percy stayed with Lord Byron. They amused themselves with German ghost stories and then challenged one another to write their own ghost stories.
Mary had a hard time coming up with a story, but in mid-June inspiration struck and she conceived the idea of a corpse being re-animated. The science fiction novel was born, the inspiration for scores of horror stories and movies. Frankenstein, Or The Modern Prometheus became one of the most popular books of all time. It has been adapted for the stage and screen numerous times and has inspired countless authors and artists.
Mary Shelley was 21 years old when she left an indelible mark on the world. She only lived to the age of 53 and her life was marred by several tragedies, including the deaths of her first three children and her husband. She did much traveling though, and continued writing while raising her fourth child. In her lifetime, none of her other works were as well known. In fact, one novel, The Last Man, an apocalyptic story set at the end of the 21st Century, was critically panned for being "sickening" and one reviewer said her imagination was diseased. I need to read this book right now!
Frankenstein still holds up today. The writing is bold and dark and intelligent. To this day, there have been few adaptations of the book that really get the monster. Did you know the creature wasn't just built from human corpses, but from animal ones as well?  That helped give him his abnormal size. I just re-read the book two summers ago and it was like reconnecting with an old friend. If you only know the Frankenstein of cinema, dedicate some time this year to reading the book.
As I said, few of the film adaptations ever really get any of the book exact, but that's fine. The monster had no flat head or a bride, but those James Whale films for Universal are classics. And Victor Frankenstein wasn't Peter Cushing's villainous mad scientist, but I wouldn't change those Hammer Horror masterpieces for the world. And Frankenhooker! Just because I wanted to type Frankenhooker.
198 years old and still a household name. Here's to you, Mary Shelley, thank you for so much we horror and sci-fi geeks hold dear!
RELATED LINKS: