Published on March 7th, 2016 in: Music, Science and Technology, Today In Pop Culture |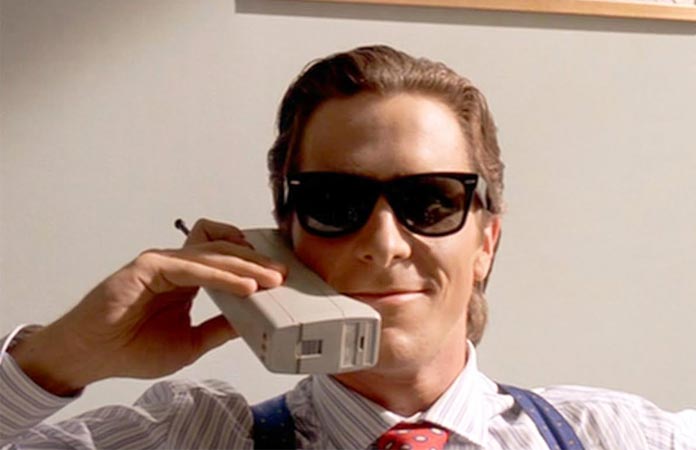 The telephone is 140 years old today, and nobody alive today can remember a world without one. We've always been able to reach out and touch someone. Something so remarkable, being able to push a few buttons and talk to another person around the corner or around the world, is something we take for granted.
That's fine. The best inventions are the ones that do their job so well, we don't even think about them. But the telephone has certainly left its mark on popular culture. Just about everyone has a phone. Hundreds of songs have been written about the devices. And where would we be without phone sex?
You don't have to answer that last question.
The Big Band era had its own phone song, with Glenn Miller's "Pennsylvania 6-5000." It's actually the phone number for the Pennsylvania Hotel, and the business claims no other number has been in continuous use longer. The Big Bopper's hit, "Chantilly Lace," was nothing more than a one-sided phone call. In 1962, The Marvelettes implored us to call "Beechwood 4-5789." Even Wicked Wilson Pickett got in on the action with his song, "634-5789 (Soulsville, USA)."
Perhaps the most famous phone number song is Tommy Tutone's "867-5309 (Jenny)," which hit number four on the Billboard charts. We would never condone calling these numbers just to see who answers, and we certainly wouldn't want to place that idea into anyone's head.
People aren't always happy about their experiences with telephony. The song, "Answering Machine," by the Replacements, is classic Paul Westerberg depression fodder. "How do you say I miss you," he sings, "to an answering machine?" A similar situation happens in ELO's "Telephone Line." There's no machine on the other end, just a constant ringing with no one picking up. And let's not forget that famous collect call from Mr. Floyd to Mrs. Floyd on The Wall. "There's a man answering!" the operator says, and there shouldn't be. That's always bad news.
If any band loved the phone, it was Blondie. Not only did they record a successful cover of "Hanging on the Telephone," originally by the Nerves, but they also recorded the Grammy-nominated "Call Me," which was the theme for the 1980 movie, American Gigolo. That was the film where Richard Gere played a high-priced male escort who made his arrangements by, of course, telephone. You can't hook up if you can't make that booty call or, at the very least, make an obscene call.
Billy Joel's song, "Sometimes A Fantasy," was all about calling someone in the middle of the night. He doesn't state that it was anyone he knew, so we have to assume he was ringing up a sex line. It's not just guys who need some digits to use their digits. Britney Spears celebrated using her Bluetooth for phone sex in the song, "Phonography."
But perhaps the quintessential song about the telephone experience is Jim Croce's 1972 tune, "Operator (That's Not The Way It Feels)." Hovering somewhere between desperation and a Twilight Zone-like existentialism, Croce needs to relay some very personal news to a friend, but cannot remember their phone number. So desperate to hear another human voice, Croce tries to keep the directory assistance operator on the line, even though she has a job to do.
Phones have certainly come a long way since the days of Alexander Graham Bell. You can listen to all of these songs about phones on your phone, and if that's not a concept for a meta-Monday, I don't know what is.
RELATED ARTICLES: