Published on February 1st, 2016 in: Today In Pop Culture, True Crime |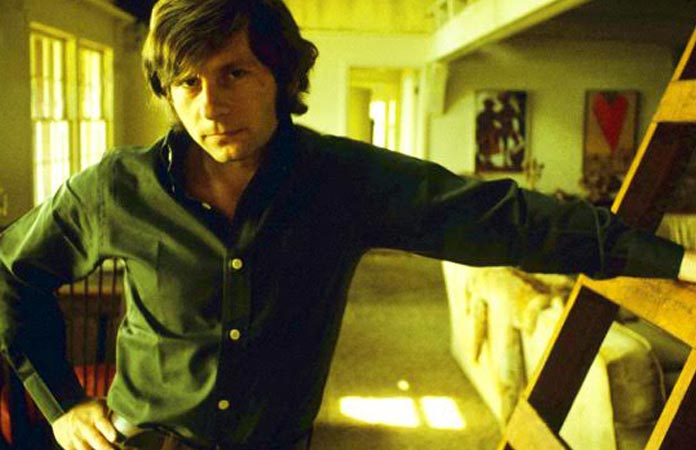 TRIGGER WARNING: DESCRIPTIONS OF SEXUAL ASSAULT
You don't often think about people fleeing the country unless its wartime, and there's a flood of refugees hitting the shores. But sometimes, people get the hell out of Dodge because they've done something horribly wrong and want to avoid going to the hoosegow.
It's even weirder when the person fleeing is an internationally known film director.
Today in pop culture, Roman Polanski hightailed it to London after being accused of rape.
Let's break this down a little. There were actually five charges brought against Polanski.
Rape by use of drugs
Perversion
Sodomy
Lewd and lascivious act upon a child under 14
Furnishing a controlled substance to a minor
Polanski, the critical darling who directed Rosemary's Baby, Knife in the Water, and The Tenant, pleaded not guilty to all charges, but later took the lesser charge of taking part in unlawful sexual intercourse.
Polanski's victim, Samantha Gailey, was 13 years old when Polanski invited her to pose as part of a spread he was photographic for the French version of Vogue. She posed topless for Polanski during one session and agreed to a second session, even though she claimed to have felt uncomfortable during the first session.
This photoshoot took place at actor Jack Nicholson's house while he was away on a ski trip. Nicholson's longtime girlfriend, Anjelica Huston was home, and sensed that something was little weird between Polanski and Gailey.
Weird, indeed. Polanski had been plying Gailey with champagne and Quaaludes. She said that she protested his advances, yet Polanski continued advancing. Polanski claimed the sexual contact was consensual, even though the law in California stated that intercourse with anyone under 14 years old was statutory rape.
Polanski's defense lawyers implied that Gailey may have been a willing partner during the sexual activity because of her lack of strong protest. That got Polanski a remarkable sentence of 90 days in prison for psychiatric evaluation.
On this date in pop culture history, Roman Polanski made himself a fugitive by leaving the United States under the threat of jail time. He took a plane to London, where he owned a home. The next day, he zoomed off to France. Polanski held citizenship in France and when asked by US officials, France refused to extradite Polanski.
In 1988, Samantha Gailey filed a lawsuit against Polanski. That was settled in 1993, although Polanski has yet to pay the whole amount of $500K. Gailey has also recanted somewhat on her story, claiming that Polanski didn't deserve to be thrown into jail. She said the sexual assault was a bad memory, but she could "live with it." In 2009, Gailey filed to have the charges against Polanski dropped. The judge in that lawsuit decided that Polanski had to return to America to apply for dismissal. He won't do that, because as soon as he steps foot on American soil, he will be arrested.
Polanski still has run-ins with the law. He was arrested in Switzerland in 2009 on his way to receive a lifetime achievement award. However, in 2010, the Swiss rejected the American request for extradition and released Polanski.
As of right now, Polanski is living in Poland. The government there believes that because of his inability to return to the States, he has already served his sentence. Polanski's lawyers say his extradition would be in violation of the European Convention on Human Rights.
Simply put: Roman Polanski raped a kid and got away with it.
You can say whatever you want about justice being equal and applying to everyone, but cases like this sure make it seem like it's different for the rich and famous. It's a depressing realization, but the facts bear it out.
Do you still watch Roman Polanski movies? Where do you stand on this issue? Do you have an opinion on it? I'm just curious to see if anyone still cares about this, when the victim herself is ready to let it go. This is what the comments section is for, folks. Fire it up.