Published on January 19th, 2016 in: Gaming, Today In Pop Culture |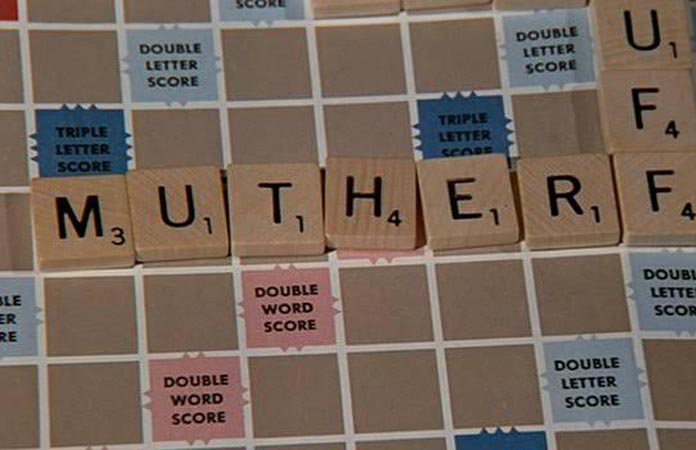 The best board games are the ones based on timeless concepts. Monopoly is based on greed and capitalism. Candy Land is all about sweet yummy things and matching colors, all essential parts of being a functioning pre-schooler. It should come as no surprise that one of the most popular and enduring board games is based on language.
On this date in 1955, Scrabble hit the shelves, eventually becoming one of the best-selling board games in history.
The game was invented by Alfred Mosher Butts. An architect by trade, Butts found himself unemployed. Finding nothing else to do but pick his feet in Poughkeepsie, Butts decided to invent a board game. His background in design led to a simple tile and grid format. Butts originally called it Lexiko, then changed it to Criss Cross Words.
The name change didn't impress the major game manufacturers of the day. Butts faced rejection from all the big players, until he met James Brunot, a game lover who invested in Butts's idea. They changed the name of the game to Scrabble and set about making the game themselves. Butts, Brunot, and a few friends were able to crank out 12 game sets an hour. They stamped the letter tiles out one at a time. Imagine how monotonous that would be! By the way, "monotonous" is a 12-point word.
It was a slow build. Like most new ventures, they operated at a loss for the first few years. It wasn't until the game was purchased by the president of a little department store called Macy's that things started to pick up. Macy's began carrying Scrabble, and soon it became the must-have game.
Butts and Brunot licensed the Selchow & Righter Company to mass produce game sets. They also took over the distribution and marketing of the game. Now owned by Hasbro, there is a Scrabble game in one of every three American households.
Scrabble has become so popular, two television shows have been based on it. There are even digital versions of the game. [Facebook's version is pretty good; I play, and you should totally look me up.] There is a World Scrabble Championship held annually. The current world champ is Wellington Jighere. He is the first African to hold the title.
As far as we know, the most points scored with a single word was 365, playing the word QUIXOTRY. The most points in a game by one player is 830. That's a great score.
Words are the basis of communication. A lot of things are described as both educational and fun. Scrabble is one of the few of those items that lives up to that description. Just for a change of pace, maybe you could put down the controller, stop gathering information from Vault Boy, and use your words.