Published on January 18th, 2016 in: Current Faves, Horror, Movie Reviews, Movies, VHS Visions |
By Tim Murr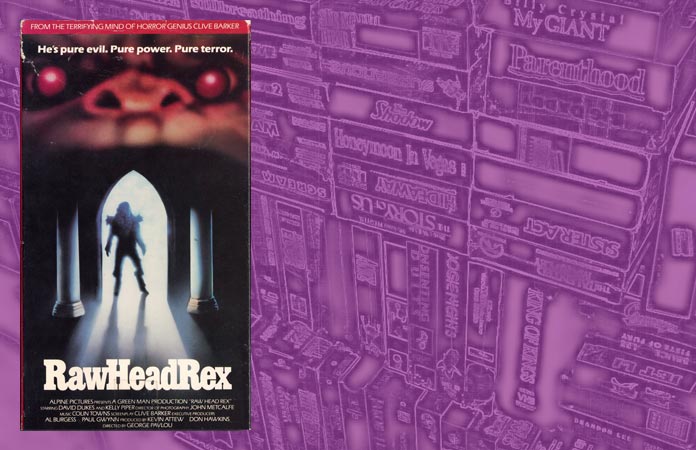 "Get upstairs, fuck face! I can't keep God waiting!"
Recently, Arrow Video released a gorgeous Hellraiser box set. In 2014, we finally got the director's cut of Nightbreed.  But still, on the film's 30th anniversary, there is no news of a DVD/Blu-Ray release of Rawhead Rex!
Rawhead originally appeared in Volume Three of Clive Barker's Books of Blood. It's a really cool monster story that pulls from the ancient lore of the British Isles. Set in a small village in Ireland, a farmer removes a large stone from the field he's trying to work, unwittingly unleashing Rawhead from his ancient prison.
Most critics, and Barker himself, have negative feelings when it comes to the adaptation. Most complaints are leveled at the look of Rawhead himself, and yes, in close-up, he looks a bit cheesy. Barker describes Rawhead as being a nine-foot tall dick with teeth. In the film, he looks like an extra from The Road Warrior hulked out and grew a horse head. That works in the long shots. One scene in particular has hero Howard Hallenback (David Dukes) taking a walk at night and spotting Rawhead in the distance. It's an unnerving shot, very well done. At another point, Rawhead massacres the citizens of a trailer park. That is filmed to great effect.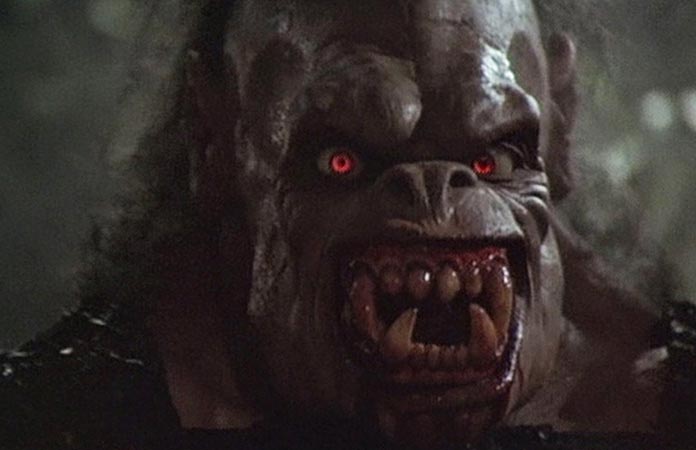 All in all, the movie works better than some people will have you believe. It's a dark, violent, and humorless work from the pre-CGI era. The cast is, at least, average for a B-movie and the beautiful Irish sets create a great atmosphere for this folk-horror creature feature.
I can certainly understand Barker's disappointment in the final product, but it did inspire him to shoot Hellraiser himself. If Rawhead is good for nothing else, then that's a pretty important legacy! Due to the poor reception, Rawhead never got a foothold in fans' imaginations the way Pinhead or the Tribes of the Moon did but, as a character, Rawhead is just as durable, as evidenced by his appearance in the Epic Comics Nightbreed series from the early 1990s.
The movie has been hard to find with no re-releases. My local horror shop, Little Shop of Horrors, found a really great copy for me and it's in amazing shape for being three decades old! Like the movie, Pumpkinhead, if you haven't seen it,  you will probably get a kick out of Rawhead Rex. And if you haven't seen Pumpkinhead, remedy that shit ASAP!
I think it's high time Rawhead Rex got another shot. There have been far worse movies to hit DVD and Blu-Ray in the last few years, but hell, I'd get behind a remake at this point, too.