Published on November 17th, 2015 in: Current Faves, Documentaries, DVD, DVD/Blu-Ray Reviews, Movie Reviews, Movies, Music, Reviews |
By Tim Murr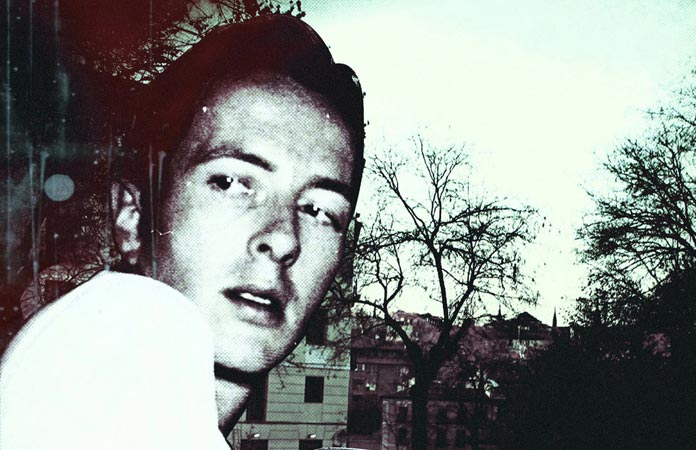 Everything I've watched or read about The Clash either ends with Mick Jones getting fired or just briefly mentions The Clash 2.0, where Joe Strummer and Paul Simonon pressed on with three new members and recorded the poorly received Cut The Crap. No cuts from the album were released on any boxset/collection. No overview was written about it in the big The Clash coffee table book from 2008. Strummer basically disowned it, as did most Clash fans. And deservedly so, it's a bad album.
Despite having a drummer, a drum machine was used on most of the album and synths and gang chants were added by manager Bernie Rhodes without consent from the band, making better tracks like "We Are The Clash" and "This Is England" sound like tired hybrids of Oi and New Wave. The album's original title was Out Of Control, which better described Joe Strummer's state of being rather than the music. Even that title was changed without his consent and he played little guitar on the album. And not to kick the album while it's down, but everyone came to the realization that Jones had basically been writing all the music all those years and that writing punk songs wasn't as easy as everyone thought it was going to be.
So it's 1985 and a record no one likes comes out, because CBS had paid for it in advance and had to release it. It was not The Clash. At best, it was a solo Strummer album that had been taken from his disillusioned hands to be further ruined by Bernie Rhodes. So Joe fucked off to Spain.
After The Clash, Strummer stayed busy, contributing to film soundtracks and acting, returning to proper recording with his true solo debut Earthquake Weather in 1988 and eventually forming The Mescalero in the late '90s, a band whoreleased three well-received albums on Rancid's label, Hell Cat, before Joe passed away of heart failure.
Back up to 1985, though. Strummer's lost in the wilderness period. Lots of artists have those. For one of Strummer's heroes, Johnny Cash, it was all of the '70s (and most of the '60s and '80s, too). For Strummer, going to Spain to escape the fallout of Cut The Crap was far from random. He'd been enamored with the country since 1975, partly evidenced by the song "Spanish Bombs" from London Calling.
While on an initial short trip to Spain, Strummer discovered a local band called 091 and announced he wanted to produce their album. He returned a couple of weeks later and this extended visit becomes, in part, the basis for Nick Hall's documentary I Need A Dodge! Joe Strummer On The Run.
Flash forward to a 1997 Spanish radio interview where Strummer puts out a plea to find his "Spanish-American" car, a Dodge Dart. This comprises the other part of this film, a bit of a mystery tangled up with Strummer's emotional highs and lows while in Granada. It's not a wild Fear and Loathing in Las Vegas type story, but more of sweetly sad Kerouac-style journey, told through new interviews with members of 091 and a couple of Cut The Crap-era Clash members.
The film's dialogue is mostly in Spanish with English subtitles, which might turn off the less patient. I found it a bit distracting, since my Spanish is crap and I spent the whole movie reading, rather than taking in locale shots. But this is a minor gripe. Nick Hall's four-year labor to produce I Need A Dodge! is a sublime success and a treat for Strummer/Clash fans who want to know more about an overlooked period of the artist's career.
The packaging for this DVD is a treat in and of itself; when you take the book out of the slipcase and unfold it, the interior forms a boombox, with the DVD making the right side speaker and a cassette of the '97 Spanish radio interview in the middle (I don't have a functioning cassette player right now so I can't review this part). There are also great liner notes and a postcard.
I Need A Dodge! Joe Strummer On The Run was released by MVD Entertainment Group on October 16.