Published on July 10th, 2015 in: Horror, Movies, Upcoming Movies |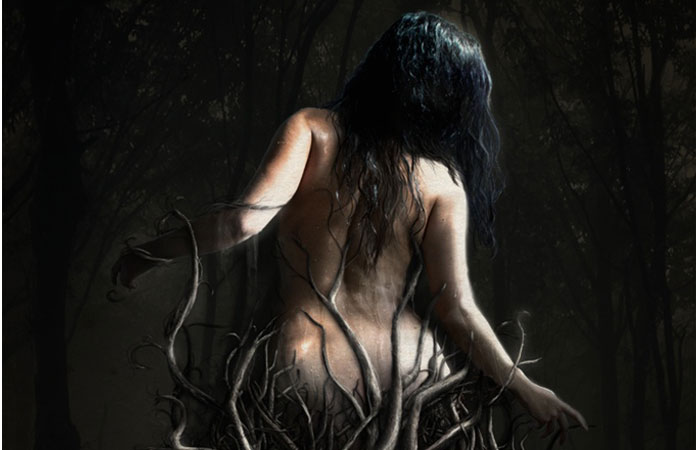 Kickstarter has become the great bazaar for creators, all of them camped out under their virtual canopies, hands open, hoping visitors will stop and just look at their wares. Yet like any bazaar, the buyer should beware. It can be a strange and dangerous marketplace, and one doesn't want to toss their money about blithely. If you can find an amazing concept, with some great people behind the scenes, odds are you've made a fine Kickstarter decision.
Please allow me to make a strong suggestion.
Film director Elias (who doesn't use his last name professionally) is crowdfunding a new horror film called Ayla, and it has the potential to be stunning. Elias directed a movie called Gut (my review). It was a quietly disturbing film, with an interesting concept and a brutal ending. Right up my alley, kids.
His next film looks to be a more personal project and one that delves deeply into the supernatural. On the Kickstarter page, Elias says this: "Ayla is a film inspired by the loss of my sister when she was two, and the life as siblings we were never able to share. It's about what happens when you can't let go, how far into the dark you might reach to bring back someone you lost, and the ramifications that follow."
We all know sometimes dead is bettah, so this is probably not going to turn out well.
Elias has already lined up an impressive cast, reteaming with Gut cast member Nicholas Wilder and bringing in genre darling Tristan Risk. For a lot of folks, Little Miss Risk alone would be enough reason to throw down a few bucks on this project. Your mileage may vary. The film also features genre legend Bill Oberst, Jr.
Time is running out on this project; by the time you read this, there will only be three days left to contribute to this Kickstarter. Two great leads and a solid up and coming director look to be bringing something dark and exciting to the table. You know, those things that horror lovers say is lacking in today's field of films.
Well, here's your chance to put your money where your mouth is; give Ayla all the moneys and let's get this thing made.