Published on July 10th, 2015 in: Canadian Content, Music, Music Festivals, Upcoming Events |
By Tyler Hodg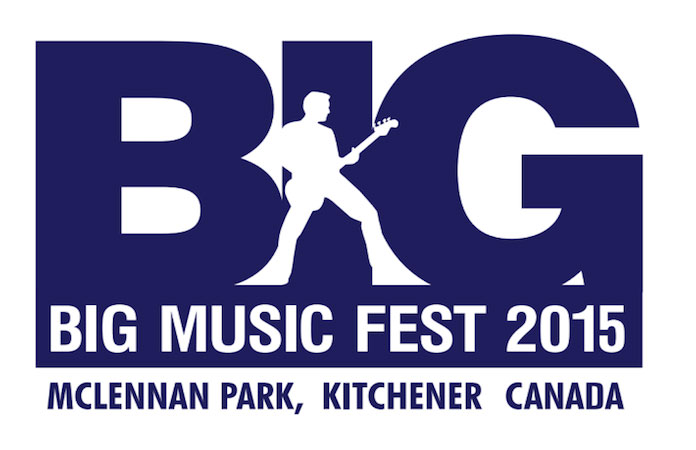 Since its inception in 2008, Big Music Fest has been synonymous with delivering a weekend filled with performances by major acts, which over the years have included The Tragically Hip, Blue Rodeo, Bryan Adams, and last year's insanely awesome headliner Aerosmith. This year is no different, as Big Music Fest is once again on track to prove that southern Ontario truly "rocks"! Big Sugar, Jane's Addiction, and Soundgarden will all give performances that will undoubtedly make this weekend one to remember.
Festivities officially kicked off on Monday, July 6, with performances happening all week, in addition to a special screening of Night of the Living Dead on Wednesday, and a zombie walk on Thursday. This may be the first year that the festival has featured a week full of activities, but it's not the Fest's first rodeo when it comes to the main weekend of music. So who can you expect to see bring the heat to Kitchener, Ontario?
Friday
Breaking Bands
This is a great concept. Twenty local bands will be given the opportunity to play to thousands of people, aiming to prove that they have what it takes to be successful. Although the logistics of the event are quite confusing, the evening also took place last year so it must have gone over well enough to return. Local talent is important to support and this is an incredible way to do it.
Big Sugar
Making their second appearance at Big Music Fest, Big Sugar is the headliner on Friday night. Since their resurgence in 2010, Big Sugar has continued to electrify audiences with their stellar live show, and will be the perfect way to kick off a weekend of fantastic music.
Saturday
Performances from the up-and-coming bands The Modern Heart, The Mohrs, The Glorious Sons, and '80s favorites Extreme, will all be held prior to the opening ceremonies. The first band will go on at 2:50 p.m., so Saturday will be packed full of great music.
Monster Truck
No, Gravedigger is not coming to town; instead, heavy-hitters Monster Truck will kick off the main performances with their signature stoner-rock sound. The band is extremely dedicated and deserves to the chance to perform their music to a large crowd, like the one they will see this weekend.
Jane's Addiction
'90s fans, rejoice! Jane's Addiction will be co-headlining the weekend of music, bringing their incendiary live show to the good people of Kitchener. If you have yet to see this classic band, now is the perfect opportunity as the setting of tens of thousands of people will only make their performance that much more invigorating.
Soundgarden
For a lot of Soundgarden fans, a reunion felt like it would never be in the cards. Thankfully, the stars aligned in 2010 and the band has been going strong ever since. In fact, they will be headlining this year's Big Music Fest! Expect an array of songs from old to new; Soundgarden is sure to leave you more than satisfied.
Unfortunately, the Sunday night concert that would have seen headliners Rod Stewart and Blondie bring their talents to Kitchener has been cancelled. The plus side? Big Music Fest 2015 still features an incredible lineup of multigenerational bands that will have you looking forward to doing it all again next year.
For more information please visit Big Music Fest's website.