Published on May 15th, 2015 in: Concert Reviews, Feminism, Music, Music Festivals, Music Reviews, Reviews |
Toronto, ON
May 5, 2015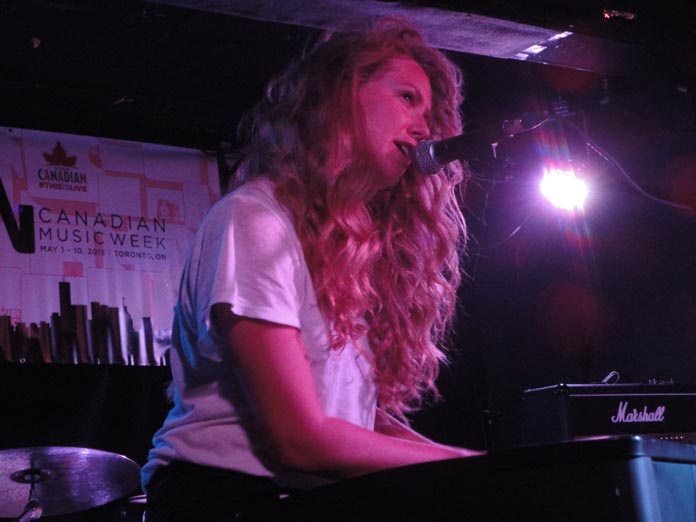 Megan Bonnell
What a splendid idea for an evening! Whoever programmed this lineup did a fantastic job: the sonic palette of the musical offerings increased in intensity as the evening progressed.
First was Megan Bonnell. She alternated between electric piano and acoustic guitar, but no doubt that the biggest draw was her lovely voice. It has a husky, folk lilt that blends well with her storytelling style of songwriting. She was absolutely charming and her song "Family" was a real standout.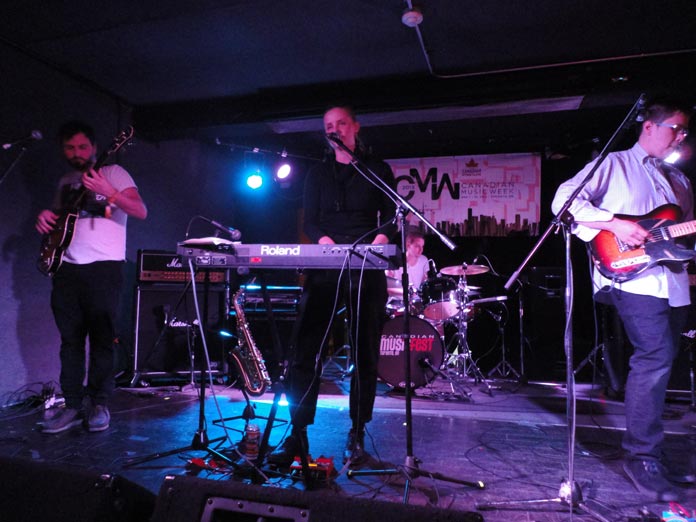 The WAYO
Next up were The WAYO, led by Day Wilson. Not only does she sing, she also plays saxophone and keyboards. Their music was a delightful blend of soul, R&B, and jazz, bolstered by guitarist Mike Michael's reverby-heavy dream pop guitar. If you were there and you weren't dancing along, shame on you.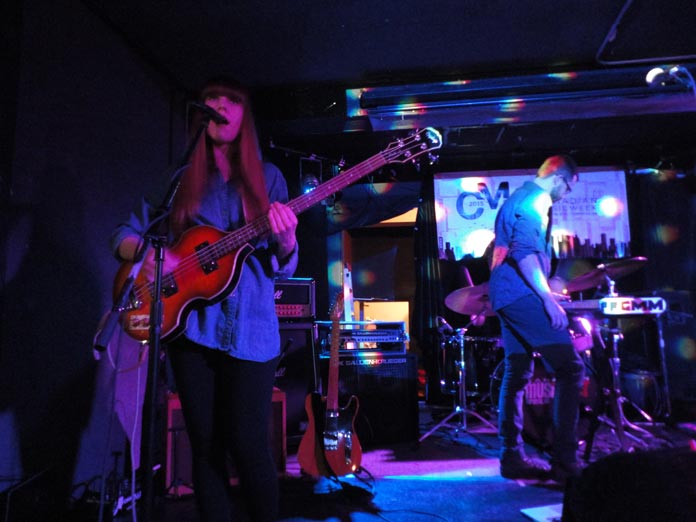 PROGRAMM
PROGRAMM brought their dense, shoegazey style next. Although there are those who seem to think that "shoegaze" just means effects pedals, PROGRAMM blows that cliché out of the water. Jackie Game and Jakub H shared vocal duties along with bass and guitar, while Mark Plishewsky switched between keyboards and guitar. Andrew Reesor's drumming was outstanding and gave PROGRAMM's music a propulsion that elevated it beyond shoegaze. Immensely layered and incredibly enjoyable, this is a band to watch.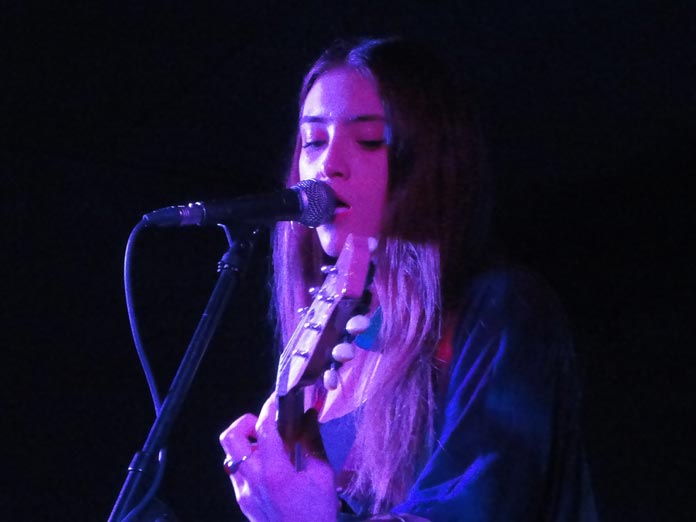 The Dirty Frigs
Last but not least, the Dirty Frigs hit the stage around 11:20 p.m. Singer/guitarist Bri Salmena is a mesmerizing force, with the throaty wail of Siouxsie Sioux and an unbridled physicality that is impossible to ignore. Their music is difficult to categorize, which is always a treat. Reminiscent of early '90s post-punk but with definite nods to the original wave of late '70s post-punk, just when you think the music is going one way, it complete defies expectations. Dirty Frigs should be huge.
In my ideal world "Toronto Women In Music" would be a monthly event, not an annual one. There is certainly enough talent around town to make this a reality.