Published on May 1st, 2015 in: Canadian Content, Music, Music Festivals, Upcoming Events |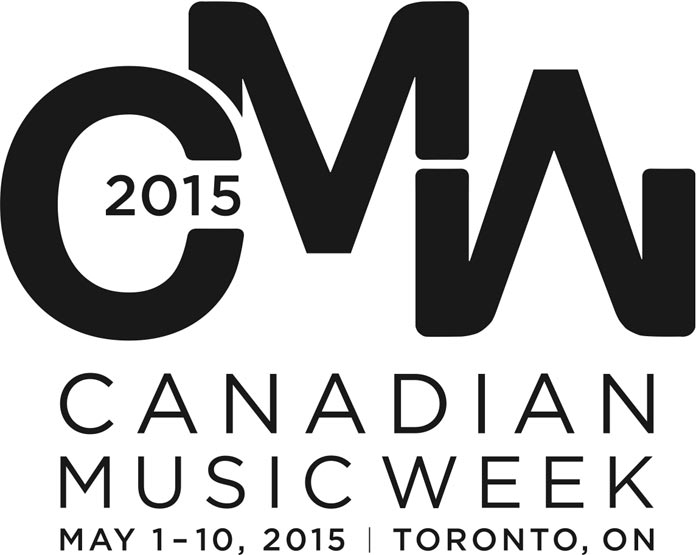 Canadian Music Week 2015, or CMW, has been around for 33 years. This year's CMW runs from May 1 to 10, and there are over 1,000 participating bands. That sounds overwhelming, but thankfully the CMW schedule page is searchable by date, venue, and band to make it easier to plan out who you want to see, where, and when.
There is an embarrassment of riches this year in terms of music. Here are my suggestions for what you should check out at this year's CMW.
Friday, May 1
No doubt you've heard that shoegaze post punk pioneers Jesus and Mary Chain will be at the Phoenix, performing Psychocandy in its entirety to celebrate 30 years since the album was released (I feel old). If you didn't already get your tickets, I hate to break it to you, but the show is sold out. Don't fret! There are still plenty of other bands playing that night.
You can also check out METZ at Lee's Palace, Zoobombs at the Silver Dollar, or my personal choice, Fidlar at The Great Hall.
Saturday, May 2
On Saturday, Ron Sexsmith performs at Massey Hall, while I Mother Earth arrives at The Phoenix, but the most enticing show might be The Waterboys at The Winter Garden Theatre.
Sunday, May 3 and Monday, May 4
These are both slow nights for CMW, but no doubt many will turn up to see Noel Gallagher's High Flying Birds, who perform at the Sony Centre on both Sunday and Monday.
Tuesday, May 5
The Garrison boasts a celebration of Toronto Women in Music, featuring the terrific Dirty Frigs.
Wednesday, May 6
If you like the droney psychedelia of Spiritualized, might I suggest SIANspheric at the Horseshoe Tavern? Or Saskatoon's wonderful Slow Down Molasses at both the Drake AND Parts & Labour?
Thursday, May 7
The Hard Luck Bar has a killer lineup of local hip hop artists, including Mighty Rhino, Fresh Kils, and the legendary Swamp Thing.
But if that's not your style, there are other options. The Dead Ships, Twin Peaks, and King Tuff are at the Horseshoe. Or there's Fangclub, part of the Music From Ireland showcase at The Rivoli. Finally, Scattered Clouds bring their dark, experimental vibes to The Handlebar.
Still not enough choices for you? OK, what if The Fall had less repetitive songs? They might sound like Fat White Family, who perform at The Bovine at 1:00 a.m. (CMW is known for its ultra-late nights.)
Friday, May 8
Rusty (yes, THAT one) performs at The Bovine while Ghost Of A Saber Tooth Tiger (GOASTT for short) hits the Horseshoe. I've seen GOASTT and they are indeed great.
Saturday, May 9
There is always one night at CMW where so many good bands are playing at the same time that it's a tough choice to decide which ones to see. This is that night.
Punk legends The Meatmen and Agent Orange are both at Hard Luck, while the incredible Cloud Nothings (from Cleveland, OH!) are at Lee's Palace.
The legendary Psychedelic Furs are at The Phoenix, Faith No More is at the Sony Centre (and it's not sold out!), Lady Lamb is at The Garrison, and Toronto darlings Alvvays are at the Grand Ballroom.
However, I'll be seeing the badass, all-female trio Like A Motorcycle at The Rivoli.
Sunday, May 10
The last night of CMW! You can finally get some sleep! No more eating burritos while standing in line! Don't miss the Best Of British Women showcase at the Drake, featuring Lady Leshurr.
To get the most bang (or bands) out of your buck, be sure to check out the wristband packages on the CMW website.
Happy CMW!