Published on September 12th, 2014 in: Blu-Ray, DVD/Blu-Ray Reviews, Horror, Movie Reviews, Movies, Reissues, Retrovirus, Reviews |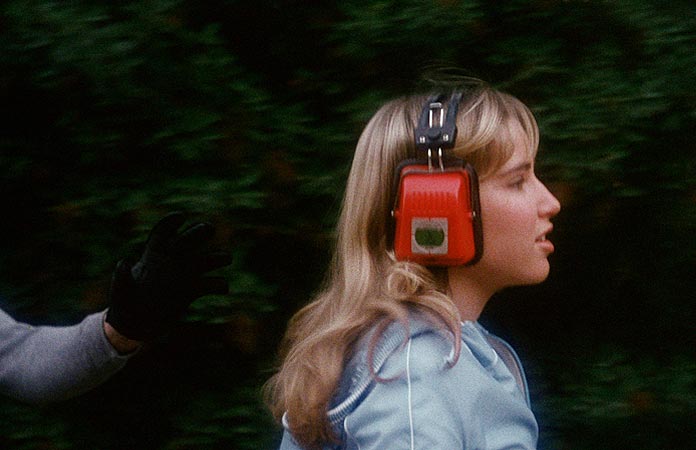 Back in the day Troma purchased a lot of films from different companies who were going out of business to build up their catalogue. Yes, Troma's name is all over the old DVD and their logo is on the back on this Blu-Ray but Troma didn't have anything to do with the making of the film. I only say this because the streak that Troma has isn't a very good one. Luckily. we have Vinegar Syndrome who is going through Troma's catalogue and pulling the good flicks out of the depths of their toilet and giving them a proper release.
A few years ago I never thought that there would be so many cool companies releasing films like this on Blu-Ray. Even if a Blu-Ray release were in store for the film, would it look good? If you remember back in the day when DVDs were released, there were a ton of films that had shitty transfers and it was as if the VHS was the source they used. I thought that these companies would go the same route with Blu-Rays but I was wrong. Dead wrong.
Vinegar Syndrome is a company that has been saving cinema film by film, and now they have saved Graduation Day. I'm stoked that they given this movie the 4K treatment and made it look and sound absolutely incredible. This is also one of the first films from Vinegar Syndrome that I knew about already, having seen it many times when I was a kid. Vinegar Syndrome has been releasing films that are absolutely unheard of for the most part and now that they've released a semi-popular horror film, I hope this trend continues.
Graduation Day isn't anything special or out of the ordinary, but it is a fun little slasher with a kickass soundtrack and a decent cast. It's your traditional slasher story where one of the characters dies from an accident in the beginning of the film, then someone starts stalking other high-school students to avenge her death. That may sound cliché but the film is loaded with great deaths and gore as well as a wonderful cast for the most part. Christopher George gives an excellent performance as always, along with Linnea Quigley who is just as beautiful as ever, especially in HD. This film also has Vanna White, which is freaking hilarious, but she does a decent job. More importantly, Deborah Dutch and Linda Shayne are in the movie, which I think people overlook quite easily. Dutch worked with Jim Wynorski quite a bit and was also in a lot of booby flicks back in the day. She was always great in everything she was in. Linda Shayne wrote and acted in the Screwballs films and many others.
The special features are decent but don't include interviews with the people I actually care about. I feel this would have been the perfect film to include a new featurette that would further explore the film and its cast. Along with the new transfer, we have interviews with the lead actress and many of the filmmakers as well as some commentary tracks, including one from "The Hysteria Continues" which is hilarious. All in all, Vinegar Syndrome did an amazing job yet again with another film from their endless catalogue of weird, macabre, goofy, and just plain badass films.
Graduation Day was released by Vinegar Syndrome on Blu-Ray on September 9.