Published on August 29th, 2014 in: Blu-Ray, Current Faves, DVD/Blu-Ray Reviews, Horror, Reviews, TV |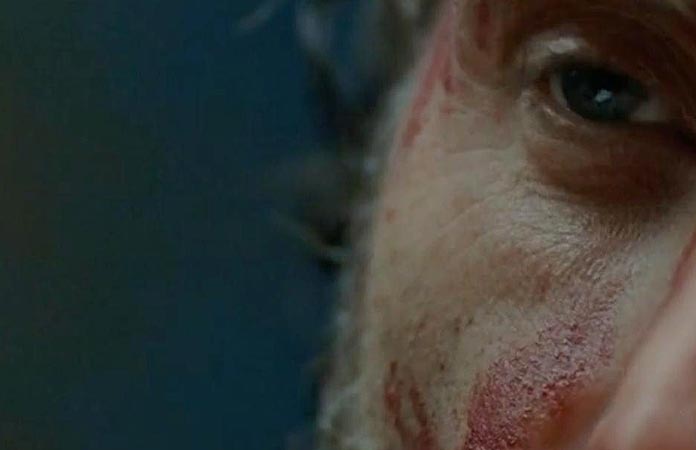 The first season of The Walking Dead was nothing short of brilliant (review). It went through some growing pains—literally—in Season 2, figuring out how to deal with a new showrunner as well as twice as many episodes. The criticisms of that season have been discussed to death and don't need a rehash. Season 3 expanded the show's scope further with even more new characters and 16 episodes. Amazingly, Season 4 is better than the excellent Season 3 (review); those who gave up on the show after Season 2 should definitely try and catch up, as it is on par with those first six episodes.
The special effects this time around are incredible; gorehounds can thank Greg Nicotero and KNB EFX for that. Between the legless and faceless zombies, moss-covered and burned zombies, and sly tributes to the famously undead, plus splattering blood and spilling guts, there is something for everyone.
Thematically, The Walking Dead continues to impress and provoke. The biggest question posed in this season was "do you get to come back from the things you do to survive?" something that wasn't so much definitively answered as it was examined from various angles. Characters ponder the idea of good and bad and if falling into one of those categories (or both) can impact your chances for survival. Again, The Walking Dead does not always present the easy answers. As Bob points out: "Everybody makes it. Until they don't." It wouldn't be The Walking Dead without losing some good folks (Hershel) while also getting rid of some bad ones (Joe and the marauders).
More specifically, though, the season illuminated what being good and bad in this post-infection world truly means. There are walkers, there are humans, and then there are monsters. Season 3 showed us that the Governor had, shall we say, some serious issues, even if some of the characters didn't figure that out until it was far too late (RIP, Andrea). This time around, the Governor tries to come back from the things he's done, but learns that he can't, and people die because of it. Yet, are his evil deeds any better or worse than Rick's or Carol's?
While Season 3 showed the often uncomfortable parallels between Rick and the Governor in terms of their delusions and how those impacted their behaviors, this season thrusts Carol into the forefront and at the center of those hard questions. Lizzie thinks that the transformation of humans into walkers is some sort of afterlife, and believes firmly that they do, in fact, come back. It would be touching if it weren't so dangerous and if she wasn't a sociopath.
Contrast this, and Carol's desire to reclaim what she'd lost by training the kids at the prison to be tougher and less naïve than Sofia was and the Governor's attempt to create a new family but still making the same selfish, stupid mistakes he'd made in the past. Once again, Carol remains in denial until it's too late and the Governor realizes that he, at least, can never come back from what he's done. In Lizzie's case, it's obvious that she was long gone before she even had a chance.
Rick, who's so often seen as a lesser saint, does what he has to do to protect his family, even if that means resorting to his most primal instincts. Besides Carl and Judith, he has no "real" family left. Yet The Walking Dead also portrays that in these uncertain times, you make your own family: Rick calls Daryl his brother and views Hershel as a father figure. In their own warped way, the marauders established a family, using their code to suffocate rather than embrace. Even Abraham Ford and his crew are an ersatz family; though Ford's bravado about "saving the whole damn world" provides much needed comic relief, it also serves as the antithesis of the marauders. Beth and Daryl form a short-lived family unit when Beth manages to get Daryl to do something that no one, not even Carol, ever could: admit his fears and insecurities.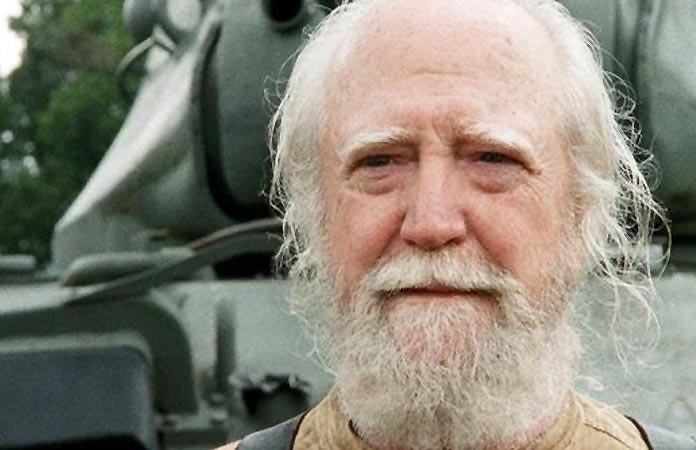 One family dynamic that began in Season 3 and becomes more significant in Season 4 is the relationship between Rick, Carl, and Michonne. Rick admits that he can't be Carl's father and his best friend, a sentiment that would apply even if there were no walkers. Michonne never tried to replace her lost child or partner; in fact, she never even admits that they existed until she opens up to Carl as she realizes they need each other. She says that creating "pets" from her dead partner and his friend "felt like what I deserved. I was just another monster." Carl, still reeling from the loss of the prison and his rage at his father says that he's "not what [Rick] thinks" he is and that he's "just another monster, too." The specter of what we do to survive looms large over everyone, even if they don't always realize it.
Some of the key lines of dialogue this season are provocative if you imagine other characters saying them, something which points to the depth and breadth of the show's writing, casting, and acting. Imagine Rick saying the Governor's line, "Don't worry about doing the right thing or the wrong thing because we will do the only thing." Or Carol's line, "You don't have to like what I did. I don't. I just accept it" after he kills Joe. Carol could have easily asked Tyreese, "When we get past this thing it's not gonna be like it was, is it?" and he would have replied with the same response that Hershel gave to Rick when he asked the question: "No."
Perhaps Season 4 of The Walking Dead could best be summed up by two key moments: Hershel's beatific smile when Rick tries to reason with the Governor in episode 8 ("Too Far Gone") and the close up on Rick, bloodied and contemplative after he's killed the marauders in episode 16 ("A)." Yes, we may be monsters, but we are also humans and we are still learning to reconcile both of those aspects of ourselves.
Season Four of The Walking Dead was released on Blu-Ray by Anchor Bay on August 26. Season Five premieres on AMC on October 12.
Special Features:
Bonus Features—There are extended versions of episodes 9, 14, and 16 as well as deleted scenes. In addition, there is a bigger variety in the personnel used on commentary tracks, including Danai Gurira, Emily Kinney, Andrew Lincoln, Melissa McBride, Norman Reedus, and Scott Wilson, as well as Greg Nicotero, showrunner Scott M. Gimple, and more. Episodes 1, 5, 9, 12, and 14 have commentary tracks.
Featurettes—Both "Inside The Walking Dead" and "The Making of The Walking Dead" have segments for each episode of the season. There are six other featurettes: "Drawing Inspiration," "Hershel, "The Governor Is Back," "Inside KNB EFX," "A Journey Back to Brutality," and "Society, Science & Survival," which presents experts in math, physics, social sciences, and public health and the online course they created at UC Irvine.