Published on August 15th, 2014 in: Current Faves, DVD, DVD/Blu-Ray Reviews, Found Footage, Horror, Movie Reviews, Movies, Reviews |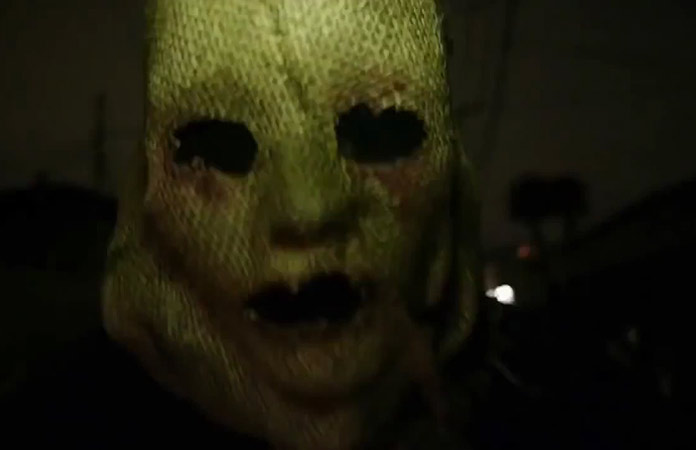 Found footage films are getting more eyerolls every year, it seems. I'm a huge fan of this subgenre but I will be the first to admit there are some films out there that are not that great. Also, the ones that are not that great are the more popular ones for some reason and that I just don't get.
The Den may be not the best found footage film out there but it is intense and has a lot of originality. The Den is a place where people can go to chat and communicate with strangers just to see what they are up to. Once you are connected, you chat with a random person or you can connect with a previous stranger once you've met with them. Elizabeth is the creator of The Den and has received a grant for her thesis based on the service. There are many services in real life like this; the most popular is Chatroulette. I've never used it but I believe it operates in a similar way.
One night while Elizabeth is chatting with random individuals she witnesses a murder. She immediately calls the police but they quickly dismiss it since such claims have been disproved in the past. You can go to YouTube and watch the creepy shit people do on these sites so it isn't a stretch that the police would dismiss it as a prank. Elizabeth investigates this horrific murder for herself and things quickly spiral out of control. She and her friends are thrust into a sick and twisted world of technology gone wrong.
I don't want to give too much away but this is actually a pretty intense film. Yes, it is basically all shot from laptop cameras but it is freaking scary sometimes and one of the more believable found footage films in the past couple years. The Den goes to lengths you never thought it would go and there is a surprise around every corner.
It is a breath of fresh air when I come across a found footage film that is legitimately good and well done. There are too many of them with logistic issues or where the camera moves around so much you can't tell what is happening. The Den simply solves all that by being on laptop computers and is extremely effective.
The Den was released on DVD on July 29 by MPI Home Video.