Published on July 25th, 2014 in: Current Faves, Feminism, Music, Music Reviews, Reviews |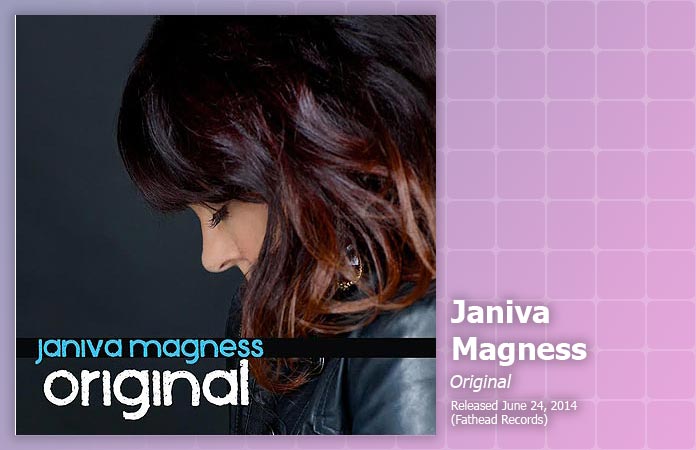 If there were any justice in the world, Janiva Magness's newest, Original, would be as ubiquitous as Adele's last album. You should hear her songs pouring out of car windows, women (and men) singing along, tears in their eyes from the sheer power of it. After all, Magness has an unbelievable voice, emotive and strong, and writes personal lyrics that speak to everyone. Janiva Magness, of course, isn't marketed that way, which is a shame. She needs to be heard by a wide audience. She's amazing.
The album kicks off with "Let Me Breathe," setting the tone with confessional, honest lyrics and judicious use of a glockenspiel. The backup harmonies are smooth, but of course, the focal point is Magness's gorgeous voice. Strong without pushing, forceful without strain, it's a wonderful instrument. "When You Were My King," co-written with the Australian songwriting team of Lauren Bliss and Andrew Lowden, begins with Magness's goosebump-inducing a capella vocals. Her elegant phrasing on the verses is emotional and heartbreaking. Magness's work on "Everything Is Alright" is incredible. Her voice is controlled and raw simultaneously on this warm security blanket of a song. The last note is a doozy; it's just so lovely.
Janiva Magness is well matched with Dan Navarro on the duet "With Love." Navarro's voice is gritty and soulful and their voices and delivery pair delightfully. The effortless vocals on the quiet "Standing" are a bit reminiscent of Dusty Springfield. The lyrics: "I am standing here/even though I'm scared/If you're coming back/I am prepared" are raw and straightforward.
"I Need A Man" features sharp drum work from Matt Tecu. It's an edgy, driving shuffle with call and response lyrics, handclaps, and Magness's blistering voice. "Badass" stalks like a jungle cat through the undergrowth. She sings like a raging preacher in a pulpit: "Cause I'm having too much fun/living my own life/'til the sun comes up." That is the kind of preaching I can get behind.
Original is a brave, vulnerable record. Magness co-wrote seven of the songs, after having resisted writing for years. The lyrics are honest and open, and a triumph. Janiva Magness has a one of a kind voice: lived-in and bold, amazing in scope and range. It's a gift. Original is artful and glorious, an inspired matching of great musicianship, smart production by Dave Darling (Glen Campbell, Brian Setzer, Def Leppard), and Janiva Magness's impassioned instrument.
Original was released by Fathead Records on June 24.