Published on February 7th, 2014 in: Comedy, Horror, Movie Reviews, Movies, Reviews, The Unseen |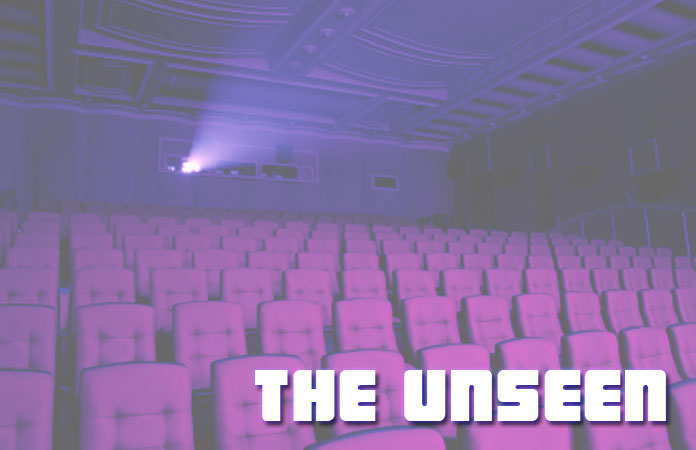 We all have those films that have slipped under our radar or those that we just didn't get around to seeing yet. These films could be blockbusters, indie flicks, or just films that weren't publicized or spoken about enough. In this feature, I'm going to be discussing three films you need to see that you probably missed or maybe even forgot about.
The Forsaken (2001)
I love vampire flicks but after the '80s, they kind of died off. There are still some great vampire flicks out there but our memories have also been clouded by Twilight as to what vampire films are really like. Back in 2001 a film came out called The Forsaken and it didn't have any big names behind it. Yes, it did have Brendan Fehr and Kerr Smith but you might have to rack your brain to remember who those guys are. The only "big" name in the film at the time was Johnathon Schaech but he wouldn't have been a big office draw at the time of its release. Just because a film doesn't have an all-star cast doesn't mean it isn't good or that it has problems. The Forsaken is about Sean (Kerr) who cuts movie trailers for a living and is going on a trip to deliver a car and attend his sister's wedding. On the way, he picks up Nick (Fehr) who happens to be in the middle of a hunt against a group of vampires. Sean gets caught up in the middle of everything and has to fight for survival with his newfound friend against the army of the undead. It's pretty basic but it does everything right and even though it has the pretty boy cast, that doesn't mean this film isn't worth your time or bucks.
Asylum Blackout (2011)
I love that IFC distributes indie flicks. I don't like how when some of those films are released they kinda get buried right away. IFC puts out some great flicks but it seems that they move onto the next batch too quickly. Asylum Blackout is film that didn't even get a fighting chance. It did a small festival run under the title of The Incident. It went unnoticed, received a way better title, and then wasn't spoken about at all. The only people who have seen this flick are the people that I've actually told to watch it. I love throwback films when they are not trying to be throwback and Asylum Blackout is one of these films. Set in the '80s, it follows a group of cooks who get stuck inside of a mental asylum during a storm. They also have to help get the patients back to their rooms. What happens next? I'm sure you can figure that out for yourself. Asylum Blackout has it all; an excellent soundtrack, great performances, and an '80s feel that will make you think you're at home watching old horror films on VHS with your friends on a Saturday night.
The Party Animal (1985)
Sex comedies flooded the box office and home video during the '80s. Some of these films gained a large bit of popularity but most of them floundered after their release. The Party Animal is a film that people dismissed almost immediately after its release and it went nowhere. It did get a DVD release, which is very surprising, but it still hasn't been seen by that many. I wouldn't say this film is at the bottom of the barrel when it comes to sex comedies, but it is very different. To be completely honest, it is hard to believe it's even a movie at times because of how it is shot and edited. It seems like everything is normal and then it turns into a "documentary" and you're unsure which way it might go. It is raunchy, vile, and funny as hell. It also has a kickass soundtrack that will leave you wanting to purchase it right away. I haven't seen too many sex comedies where the soundtrack plays a huge part in the film and is so memorable. The Party Animal may not be the best sex comedy or something you would even recommend, but it will be one film that will always stick in your head after you see it. It is an addictive film and one that's way before its time.