Published on January 31st, 2014 in: Blu-Ray, DVD/Blu-Ray Reviews, Horror, Movie Reviews, Movies, Reviews |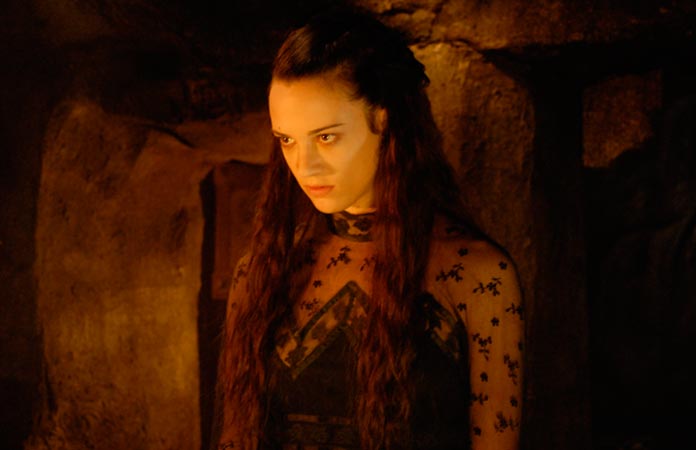 Let me start off by saying that I'm a huge fan of Dario Argento. Huge. He's been a big influence in my life and is one of my favorite directors of all time. I'm sad to say this is the first Argento flick that I've disliked. (Yes, I like Giallo, so don't bother asking.) Still, I didn't go into this film with high hopes but it has Rutger Hauer and Asia Argento so I was thinking what could go wrong with something like that?
Argento's Dracula is simply cartoonish and smothered with poor CGI effects. Also, it's in 3D and has gags that make it worse. I do love that Argento is still making movies with his friends and family. That made me happy to witness. Argento got Claudio Simonetti (Goblin) to compose the music, which is decent and helps the film a little, but when the CGI starts hitting the screen it can make your stomach turn.
We've had legendary horror directors from the past continue to make movies over the past few years and it seems those films just disappear right after they're released. Like I said, I'm happy they're returning behind the camera but it is upsetting when the films don't do well or they conjure up something like Argento's Dracula. Are these directors losing their touch? Or are we blind and we don't see what they are trying to do?
I ask this because we all have our films we love from the previous decades. Some members of the younger generation like certain '90s films and we love those as well. You'll hear people say that some of these films are "bad fun" or "so bad it's good" and maybe even "I love how cheesy it is."
What if that older film you think is "so bad it's good" came out today? Would it still be good to you or would you dismiss it? I often wonder this myself listening to people speak about film and what they like or dislike. Are these directors making the same movies? Do we just perceive them the wrong way or is the director changing?
I would love to go back to the '80s and have John Carpenter's The Ward, George A. Romero's Diary Of The Dead, or Wes Craven's My Soul To Take come out and see what people would say. The general consensus on these films is that they're not very good or as highly esteemed as the director's previous works because the directors lost their touch. Did they? Or have we changed and no longer accept the corniness like we did before?
Argento is a master at what he does and has been for many years. I don't believe he is necessarily losing his touch but with this film it felt like he missed his mark . . . or did he?
Argento's Dracula 3D was released on Blu-Ray on January 28 through IFC Films.