Published on December 30th, 2013 in: Best Of Lists, Music |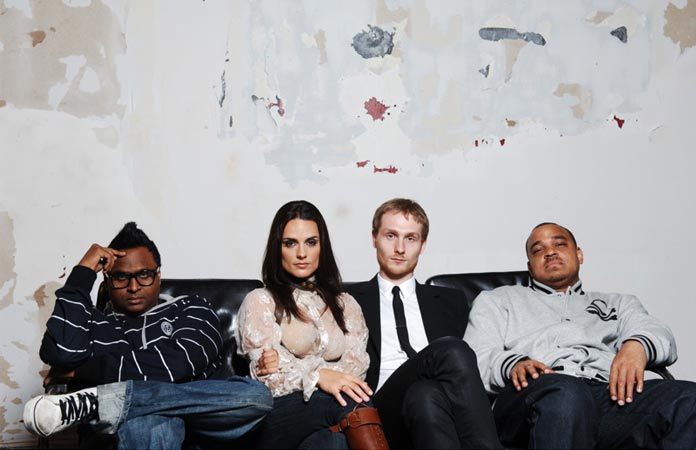 Photo © Mike Quain
Ty Segall, Sleeper
Ty Segall's new one was a bit of a departure. It was a pared-down acoustic collection that showed not only his versatility, but also his softer side. For a guy who releases an album in what seems like every couple of months, it was nice to see him follow his moods and whims and still come out with a solid and surprisingly emotive collection of tunes. He's got some John Lennon to him; his voice can quaver in that direction, but there is also the subject matter. He lays some things very bare and does not hide behind pedals or bombast.
When the guy does do his rock and roll, as on Twins from last year, he makes everyone else sound slow.
Fave tracks: title track and "She Don't Care"
My Bloody Valentine, MBV
I don't remember what I was listening to 22-years ago, but it sure wasn't the last MBV record. When I got into them, I didn't think that a follow-up would ever happen, but lo and behold, earlier this year, the 22-year drought ended and is it weird that I feel it was worth the wait? I've read they are the loudest live band of all time and people have left shows delirious in need of new underwear. My friend in Montreal said he was depressed after seeing them last month because he realized that no show could ever compare. It' s otherworldly, challenging, blissful, and strangely sexy, all of this and more.
While I'm sure Kevin Shields didn't spend all of those 22 years making this album, you can tell the man knows his way around a studio. No one has made a guitar sound like he does. It tells me that listening to an album as an album and not just digital files is not an old-fashioned idea. It's best played without anything else going on, with the biggest speaker system you can find, and if you don't have anything other than an iPod dock, find your nearest audiophile friend and persuade him to let you blow his mind for an hour. (If he's a real rock audiophile, he'll already have the album, but I digress.) You will both be cleansed of any urge to listen to bro-rock or bad Auto-Tune flash-in-the-pan for a good long while. If any of the above urges return, I recommend you repeat the dosage. . . louder.
Fave track: "In Another Way"
Kurt Vile, Walking On A Pretty Daze
Not sure where this guy came from; well, Philadelphia specifically, but apparently he's been plying his brand of psych-folk-rock for a good few years and has been on a pretty good clip as far as albums go. Picture a lazier Neil Young and that would be half the picture, though I would never deign to call someone who releases an album a year "lazy." Anyway, he can finger pick acoustic with the best of them and throw down a sludgy swampy rock stomper without missing a beat. He throws more than the usual "cowboy chords" into the mix and does not shy away from programming and sequencers. I have it on good counsel that Kurt Vile is actually is his real name and he's got great hair. This isn't an instant gratification record: his first song is nine minutes long, but he takes the time to wind the tune and play it out. In fact. two other songs are over eight minutes long, but there are certainly some hooks. He's well worth checking out if you like albums that make you want to get in a car and just drive past small towns and country fairs, letting that great hair go in the breeze. Did I mention he has great hair?
Fave tracks: "KV Crimes," "Air Bud"
The New Royales will release their new covers album, Freedom's For The Brave: The Mixtape, on January 14, 2014.