Published on October 31st, 2013 in: Current Faves, DVD/Blu-Ray Reviews, Horror, Movie Reviews, Movies, Retrovirus, Reviews |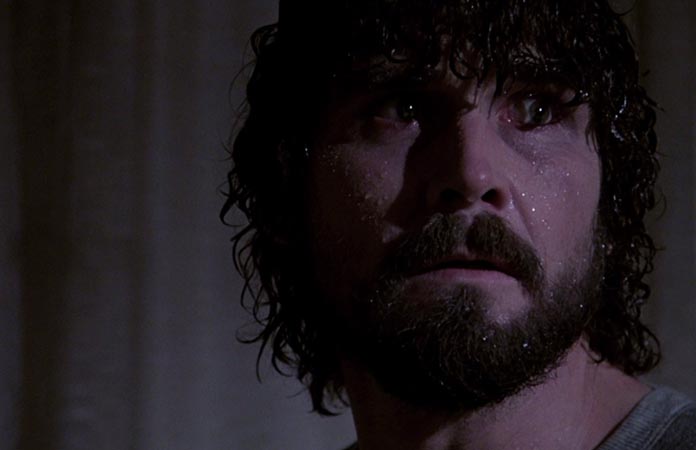 The Amityville incident is, to this day, one of the most widely known supernatural occurrences. Whether or not you believe what the Lutz family says happened in that house, you have to admit the story itself is terrifying. I'm one of those people who believe that something did happen in that house during their month stay at 112 Ocean Avenue. I certainly don't believe everything that George Lutz says happened, but I do believe certain parts they have claimed.
After they left the house, their story became quickly and widely known and they were interviewed by just about every major network of the time. Shortly after their story came out, Hollywood saw a perfect opportunity to make some cash and The Amityville Horror was born.
There really isn't much to say about The Amityville Horror, mostly because just about everyone already knows of the films. However, it is surprising how many people do not know there were sequels. Well, they might know of a couple sequels but . . . seven sequels of th—wait . . . eight? Basically, there are a lot of sequels and more on the way.
Scream Factory has blessed us with a set of three of these films and they've added their special treatment to all of them. This box set is crammed with special features (way too many to name) and if you are into that sort of thing you will have endless hours of pleasure with this set. Also, they put a True 3D conversion on the third film. Unfortunately I don't have a 3D TV but I wouldn't put it past Scream Factory to have done an excellent job with the conversion.
Many "regular" people have probably only seen the first Amityville flick while horror fans have seen the others. So to those in the latter group reading this I will tell you all three films are incredibly fun. The first flick is great in every single aspect. From Brolin's beard to the red eyes glowing, The Amityville Horror has everything.
The sequel is not as good but has some intense moments. It does lack in the acting department, but as far as special effects and suspense, it has its moments. The third flick is definitely not the best but again, it does have some redeeming qualities and at the very least, it's fun.
After watching the third film, which I haven't seen since I was little, I realized how fun it would be if more companies put out True 3D versions of other horror flicks from the '80s. I know we have the blue and red glasses for some but those aren't good quality. In the future I would love to see more flicks released by Scream Factory that were originally released in 3D and see what kind of job they can do.
The Amityville Horror Trilogy was released by Scream Factory on October 1.