Published on October 30th, 2013 in: Music, Waxing Nostalgic |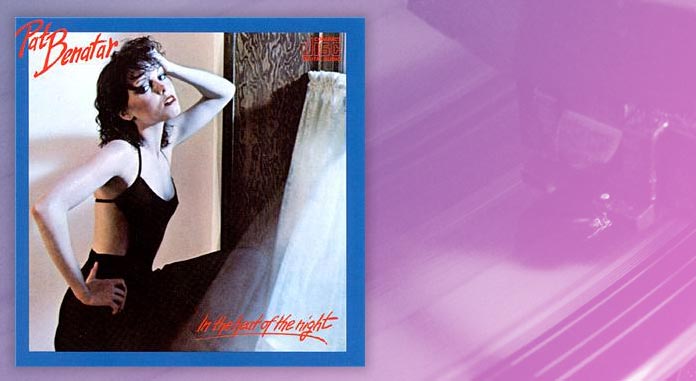 Here it is. This is the first LP I ever bought. My first record!
Oh, I had gotten musical gifts before, sure. I got The Stranger by Billy Joel, and I still know all the words to "Scenes from an Italian Restaurant." I had a copy of AC/DC's Dirty Deeds Done Dirt Cheap. I don't know where that came from. I don't remember asking for it. Regardless, there it was in my collection, "Big Balls" and all.
But, this! The first album I chose with my own amazing ten-year-old choosing powers! Empowering! Enlightening! Embiggening!
Women in rock and roll weren't a new thing for me, even in such a male-dominated genre as Seventies rock. I was familiar with Janis Joplin, of course, and I knew that Blondie was the name of the band, not the lead singer.
But the first time I heard "Heartbreaker" on FM radio, it hit me hard. It was one of the rockingest things on the radio that year, when the airwaves were filled what fools believe and grown men asking if I liked piña coladas. "Heartbreaker" was a much-needed boot to the head.
"Heartbreaker" was the second best guitar song of the year, right up there with "My Sharona." It helped that Pat Benatar had some serious vocal range. She could go from husky and hot right up to operatic. I was impressed. Based on that song alone, I bought the album. I had no idea what she looked like, what else was on the record, it didn't matter.
If my mom had anything to say about the cover of In the Heat of the Night, she kept it to herself. I'm grateful for that. The cover photo is just a sweaty Pat Benatar in a black camisole and a leather skirt, sweating, and she's running her hand through her hair and she was all sweaty with girl sweat, which seemed like the most fantastical liquid in the world at the time. I wanted to shower with it. I wanted to drink it. I wanted to put it in a golden chalice with a jeweled lid and place it in a locked glass case.
I had no idea at the time how many cover versions were on the record. Her version of John Cougar Mellencamp's "I Need a Lover" was just as famous as the original at the time. I didn't know Nick Gilder originally did "Rated X." I didn't know who Alan Parsons was, much less that he wrote "Don't Let It Show." That's all well and good, but the highlights were the ones that were original to the album. The non-covers are hard rockers, with just the faintest tinge of New Wave.
Sure, "Heartbreaker" is amazing. "We Live for Love" takes full advantage of Benatar's soaring vocal range. But the centerpiece of the record, and perhaps the forgotten masterwork of Pat Benatar's career, is "My Clone Sleeps Alone."
"My Clone Sleeps Alone" is a sci-fi love theme for the ages. It puts the "dick" in Philip K. Dick. I've always felt the main thrust of the New Wave movement was conformity; either the terror of it or the joyous goose-stepping sterile thrill of it all. "My Clone Sleeps Alone" takes it up a weird notch. Not only do we find clones as the perfect asexual member of the Proletariat, but the song goes on to assert that this is the way God wants it. This sexual dystopia is actually Heaven, created by Man and condoned by the Creator.
"Before we existed, the cloning began/The cloning of man and woman/When we're gone, they'll live on, cloned endlessly/It's mandatory in Heaven."
That shit cray.
Growing up fully in touch with the emotion of fear, the magic of movies, and the endless mystery of spirituality, this song was like an H-bomb for my brain. Lyrically, the song is cinematic in scope. The sterility, that lack of self, is a terrifying thing for someone just trying to figure out who and what they are. The song also touches on immortality, death, the annihilation of personality, everything that makes spiritual exercises such a workout.
"My Clone Sleeps Alone" is a fan favorite, but it never got any airplay. It's just too heavy, too weird. Even now, the song is fascinating, a standout on an album filled with straight-ahead rockers. It certainly prepared my mind for more proper New Wave music, and readied me to throw myself into movies like Blade Runner and Saturn 3.
Listen to "My Clone Sleeps Alone" and more music from this column on the Waxing Nostalgic Playlist on Spotify! Subscribe to keep with the latest additions!