Published on October 29th, 2013 in: Current Faves, Music, Music Reviews, New Music Tuesday, Retrovirus, Reviews |
By Paul Casey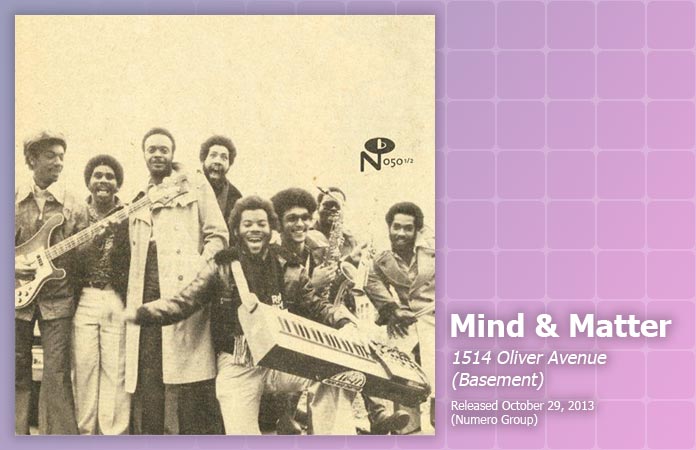 Jimmy Jam is half of one of the most important production teams of the last few decades. As discussed earlier this year, Jimmy Jam and Terry Lewis were probably the most talented people to be connected to Prince. Although both were more than capable of writing, producing, and performing on their own albums, their input on The Time was largely restricted to live shows. Their ability to work outside of Prince's insecure and restrictive system would lead to their exit from the band and push them to become the hit-making powerhouses of the 1980s and 1990s, leading Janet Jackson to nine number ones.
Most releases of this kind from smaller record companies that focus on unreleased or demo recordings tend not to be of great musical interest. They are usually sold off of the back of a famous name and have little to do with the name on the cover. The 94 East recordings which were marketed as being an important starting point in the career of Prince were a dull affair. A curiosity, of interest only to those obsessive fans who require more things to consume after the dozens of studio albums, live recordings, and bootlegs. Now I am one of these obsessives, and I still don't care to spend my time with a project only tangentially connected to the musician I love.
I was expecting this collection of demos featuring songs written and arranged by Jimmy Jam to be of a similar stock. It manages to avoid a fate of budget bin death by being rather listenable and a fairly compelling insight into the musical development of one of modern R&B's pioneers. The sound of 1514 Oliver Avenue (Basement) is pretty typical for mid-to-late '70s R&B. Recorded in 1977, the songs have a heavy Disco flavor, most obviously on "Disco Child." It is also full of the kind of Stylistics/Delfonics falsetto and tight backing vocals that sets it in that time. "Virgin Lady" and "Now That I Don't Have You" both have this smooth and sweet sound and easily recall these famous groups.
What is most interesting about this release is how it shows Jimmy Jam as a young man—prior to joining Flyte Time, changing to The Time, and becoming forever linked with Prince—intent on making music which allowed him a central role in its creation. 1514 Oliver Avenue is a sign that Jam knew even as a young character that his talent was in the creation of songs. That he would be fired from The Time, along with Terry Lewis, for trying to find some creative satisfaction with The S.O.S. Band—which he did with the brilliant "Just Be Good To Me"—seems appropriate. His talent demanded more than following directions, even if they were directions from someone like Prince. This collection is an insight into a young James Harris's musical influences and the ground work for a career as one of the most important songwriters and producers in R&B. Luckily it sounds pretty good, too.
1514 Oliver Avenue (Basement) is out today from Numero Group.