Published on October 17th, 2013 in: Current Faves, Film Festivals, Horror, Movie Reviews, Movies, Reviews |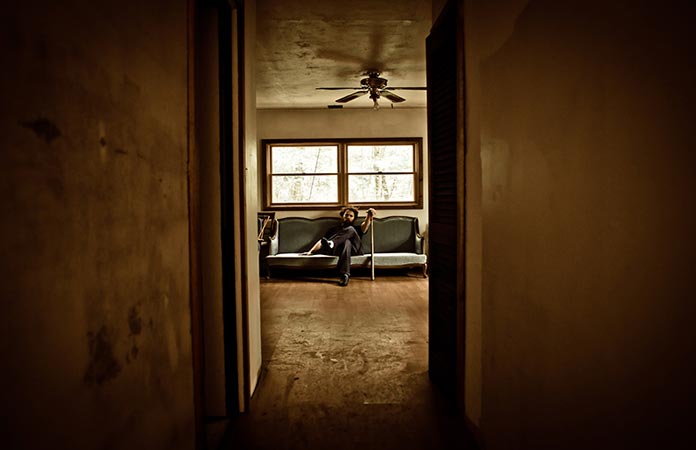 What would happen if the only other person remaining after the apocalypse was your annoying co-worker who always had his headphones on? What if the only other person smelled terrible? It may sound comical, but these are the hard questions you have to ask yourself when watching The Battery. Despite taking place after an apocalypse (of the Z-word variety), there are definitely funny moments, but on the whole, The Battery is a brutal movie. Things get fucked up and people die.
The brutality in the film doesn't come from the violence or the gore, both of which are in relatively short supply. It's in the wide-open spaces of a desolate, yet beautiful, Connecticut, and the fact that when an undead, brainless monster is upon you, there's no time for hesitation. The necessity of self-preservation is one that's continually addressed on The Walking Dead from a variety of angles, but the idea that someone may never turn into a killer is one that The Battery pushes to the foreground.
The Battery starts in media res and teases exposition and character traits to keep you watching, guessing, and constantly changing your mind on what (or who) is right or wrong. It also focuses on the possibility that other survivors may not only be your enemies, but that something even more sinister may be occurring.
Intriguingly, The Battery leaves a lot of these questions unanswered, instead focusing on the intense dynamics of an extremely small cast. Ben (writer/director Jeremy Gardner) and Mickey (Adam Cronheim) are the core of The Battery, and by the end, we feel quite literally trapped with them, alternately laughing and dreading what might happen next. This is where the film makes the most of its ultra-low budget (reportedly about $6K).
As Ben and Mickey, Gardner and Cronheim are exceptional; just when we think we know them, they do something unexpected. The cinematography from Christian Stella makes fantastic use of color, and the shot composition in the abandoned log cabin scene conveys a sense of isolation as well as deeper truths about Ben and Mickey. The remarkable sound design blurs the line between diegetic and non-diegetic in an insightful way.
There are many who suffer, understandably, from zombie overload (even the characters in this movie). The Battery, however, is not a typical zombie movie, if one can call it a zombie movie at all, something it addresses in a clever bit of self-awareness. It is an intense cinematic experience that puts high-budget, effects-heavy Hollywood blockbusters to shame.
The Battery screens as part of Toronto After Dark Film Festival on Saturday, October 19 at 9:30 p.m. at the Scotiabank Theatre. For a complete list of TADFF films and screening times, visit the festival's website.