Published on September 16th, 2013 in: Canadian Content, Music, Upcoming Events |
By Tim Murr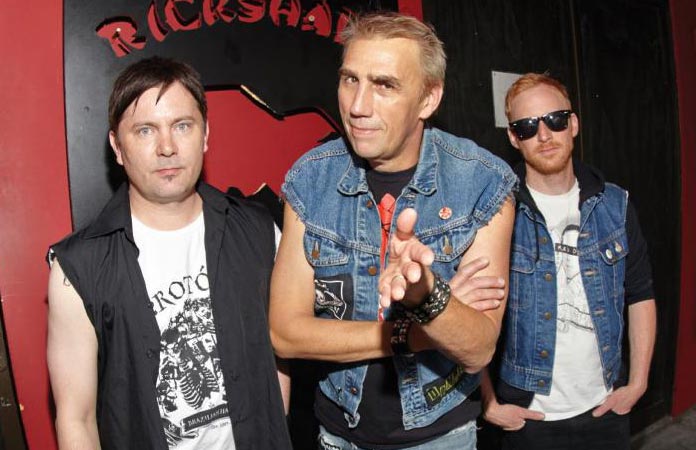 Hardcore architects and Canada's Clash, D.O.A., are on their farewell tour! They hit the road on August 29 and have now reached the East Coast (tour dates below)
D.O.A., along with Black Flag and the Dead Kennedys, created hardcore punk in the late '70s/early '80s. Always outspoken leftist agitators, D.O.A. have spent their career standing up for various political causes and performing benefit concerts.
Sudden Death Records will be releasing a definitive double live album, Welcome To Chinatown, which includes songs from the band's entire history.
Hats off to Joe and the boys; it's been a great run!
You can keep updated by checking the band's website.
NORTH AMERICA:
September 17: West Chester, PA; The Note
September 18: Washington, DC; Black Cat
September 19: Pittsburgh, PA; 31st Street Pub
September 20: Louisville, KY; Phoenix Hill Tavern
September 21: Columbus, OH; Rumba Cafe
September 22: Indianapolis, IN; The Melody Inn
EUROPE:
October 9: Hamburg, Germany; Hafenklang
October 10: Kiel, Germany; Schaubude
October 11: Eindhoven, Netherlands; The Rambler
October 12: London, UK; Boston Arms
October 13: Leeds, UKvBrundell Social Club w/ Chelsea
October 14: Glasgow, Scotland; Audio
October 15: Nottingham, UK; The Dog House
October 16: Paris, France; TBA
October 17: Lyon, France; Warm Audio
October 18: Milano, Italy; Lo-Fi
October 19: Bologna, Italy; Freakout Club
October 20: Luzern, Switzerland; Sedel
October 21: Nuremberg, Germany; TBA
October 22: Dresden, Germany; TBA
October 23: Wroclaw, Poland; Alibi
October 24: Warsaw, Poland TBA
October 25: Gdansk, Poland; B-90
October 26: Tampere, Finland; TBA
October 28: Wormerveer, Netherlands; De Groote Weiver