Published on September 12th, 2013 in: Blu-Ray, Current Faves, DVD/Blu-Ray Reviews, Horror, Movie Reviews, Movies, Retrovirus, Reviews |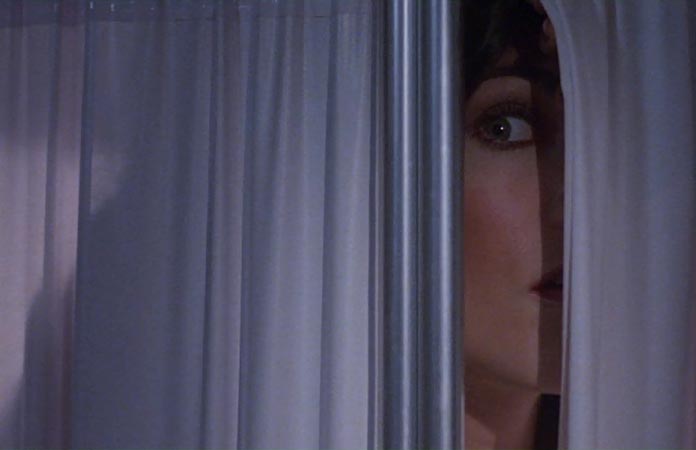 When I was younger, probably around the age of 14, I would help my mother at her job. She would pay me a hefty allowance and I could spend that on whatever I wanted. I used to save up my cash, go on Ebay, and buy box lots of VHS tapes of horror films (I still do this by the way). I would buy anything that I saw on there and spend my weekends staying up late to watch these movies.
One of those large lots I bought contained a cut VHS box fitted into a clear clamshell. It read Hospital Massacre. Upon pulling several titles to watch one night, it was first on my list. Not only was Barbi Benton in it, but Boaz Davidson also directed it. He also directed my favorite '80s teen film of all time, The Last American Virgin (in the same year of 1982, I might add.)
I popped this dusty dust magnet into my VCR and I sat down with my bagel bites. I was ready to see some blood and boobies. I did. Scream Factory recently released a double bill with X-Ray (a.k.a. Hospital Massacre) and Schizoid on Blu-ray.
Hospital Massacre is not a well-received horror flick with many having said it's either boring or just plain silly. Uh . . . hello? It's from the '80s. Don't go into this flick thinking that you are getting a revolution of cinema. Just watch people being killed by a crazy dude dressed as a doctor, pay attention to Barbi Benton's breasts, and enjoy the slaughter.
The plot is absurd and the movie is as well, but it is freaking fun as hell. I'll get into the plot a little bit, but I don't like to give stuff away. A girl crushes up a valentine and pisses a kid off. Kids grow up, and the girl goes to the hospital for a "routine" check-up. Crazed killer is up in da house and he messes with her X-rays to make her look sick and the hospital keeps her overnight. Boosh! Plot unfolded!
As I mentioned above this film comes in a double pack with a film called Schizoid, which I'd never seen before. I don't bullshit in my reviews and never will. I'm always upfront and honest and give my opinions for those who read. However, with the recent revelations that surfaced about Klaus Kinski, it was very difficult for me to take this film seriously. I didn't really "watch" the film because I was too fixated on the stuff with Klaus Kinski and it was hard for me to enjoy anything. I know that sounds a little unprofessional but I'm not going to bullshit in a review.
I can tell you that both transfers are great (like usual) and sound excellent. The extras lack on these releases, but I think that might be one of the reasons that they were put together. X-Ray has a decent interview with the director, and Schizoid has one with one of the stars of the film, Donna Wilkes.
X-Ray (Hospital Massacre) and Schizoid were released by Scream Factory on August 20.