Published on August 9th, 2013 in: Assemblog, Feminism, Movies, Trailers |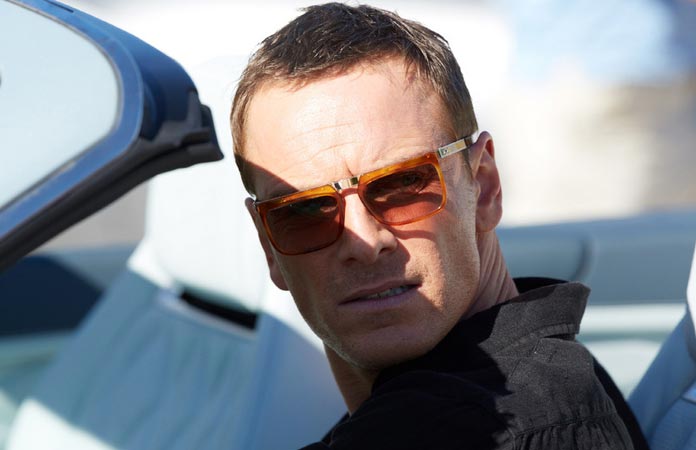 Michael Fassbender in The Counselor
New this week on Popshifter: Stuart likes the way Scared To Get Happy: A Story of Indie-Pop 1980 – 1989 tells a story with music; Melissa thinks that the debut of The Fun Boy Three still sounds immediate after all these years; Paul compiles a listener's guide for R&B in this new millennium; I throw chum into the water in the form of a blog post about Frenzy, an illustrated novel with a Kickstarter campaign; and recommend the sweet and the bitter in Minks' new album Tides End.
In somewhat frustrating and depressing news for fans of Bong Joon-ho, The Weinstein Company has decided to cut no fewer than 20 minutes (!) from his new film Snowpiercer for its upcoming release in North America, South Africa, Australia, New Zealand, and the UK. Snowpiercer wasn't on my Top Ten Picks for the year, but it's still something I very much want to see, in the theater and intact.
What's sad about this is the fact that Snowpiercer has broken box office records in Korea; it sold four million tickets in the first week, more than Transformers: Dark of the Moon and other Korean films which had previously broken records.
Interestingly, Film School Rejects has a great interview with filmmaker Wayne Kramer about his film Crossing Over, which was apparently disemboweled by Harvey Weinstein and made little impact with critics and moviegoers as a result, despite having stars like Harrison Ford, Sean Penn, Ashley Judd, and others. What Kramer describes made me cringe, and I'm not a filmmaker. It presents a valid reason for the fear all artists have when sending their babies out into the world, or in this case, the business end of movies.
Another great interview, this time with Damon Lindelof, appears in Vulture and has been reblogged by a few other places. It's insightful and fascinating (if a little bit depressing in the same way the previous two articles were) and hey, it only takes about 30 comments before someone rags on Prometheus! The comments on The Hairpin post about the interview are even more mystifying than the ones on Vulture (which seem to display an alarming lack of reading comprehension). Lindelof admits that he's part of "the system" and agrees that it's bad, seeming to side with those who think a small story is preferable than a vapid, overpriced blockbuster, and yet, people are still pissed off. Again, I don't know if they grasp that Lindelof isn't saying that the Hollywood method is the best one, just that studios think it's the only financially viable one at this juncture.
Recently I was talking about my love of Real Genius, a movie which I watched many times as a youngster, and what do you know? Film School Rejects has a lovely, informative article about it. It is something which I haven't seen in a long time but is apparently available in its entirety on YouTube. Check out the article and don't forget that's Uncle Rico, a.k.a. Ben Linus's dad, in the image there.
If you're feeling like you've been aged out of today's youth culture, check out this piece from Indiewire on 15 female directors who made their first feature after turning 40. There are some impressive names on here. Older woman power!
I normally don't like to post more than one trailer for a movie, but the newest one for Ridley Scott's The Counselor is great. Just enough to get you intrigued without giving away the entire plot. I had sort of forgotten how much I like Michael Fassbender these last few months, what with all the fangirling over Hannibal, so I'm glad to be reminded.
—Less Lee Moore, Managing Editor