Published on August 7th, 2013 in: Music, Top Twenty Lists |
By Paul Casey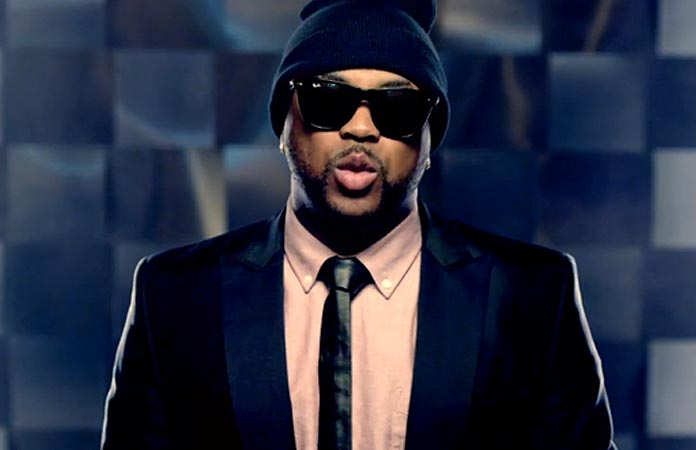 The-Dream
"DJ you know you wrong, enough with the motherfucking dance songs. You gotta slow it down."
—The-Dream, "Slow It Down"
One of the best R&B albums of the new millennium is Usher's Confessions. Released in 2004, a single listen back then was enough to recognize that it was destined to be a classic. Alongside R. Kelly's Chocolate Factory and Justin Timberlake's solo debut Justified, it established the standard for R&B in the early 2000s.
The most distressing thing about Confessions is that it would be the last time that Usher was willing (or able) to fully commit to what he does best. The waning popularity of straight R&B and the rise of Pop-tinged Dance music would lead one of the greatest living R&B artists to abandon the genre which created him in favor of the coarse glow of sharp synths and dull eyes who can't remember how amazing "Caught Up" is. It is a perverse waste for such a talent commit so strongly to a genre he doesn't quite understand in the hopes of remaining visible. This way of operating became the standard for a lot of former or possible R&B people. You could have some minimal elements that reminded the listener what you used to do, but there was little chance of an album containing half a dozen slow jams.
In the last few years there have been some good signs that R&B is in the process of finding its place again in popular music. Of course you are aware of that Frank Ocean fella, who has crossed over to such a degree that even Rolling Stone is capable of seeing the guy has talent. I like Frank Ocean. "Novocane" is easily one of the greatest R&B tracks of the last decade. There is something remarkably irritating, though, about the kind of people who will accept a sort like Ocean only when he has been given the seal of approval from those who spend so much of their time obsessing about what kind of T-shirt Bruce is going to wear this issue. These are the folks who say things like, "I like R&B when it is done classy, like Marvin Gaye's What's Goin' On." Hey, where did you hear about that record? "Oh, in Rolling Stone's Top 500 albums."
The reason why What's Goin' On is one of the few Marvin Gaye albums that this crowd is aware of is because they have been taught that music without a "message" is meaningless. To them, a listen to the many Marvin Gaye tracks that are simply about 1) being in love and fucking and 2) not being in love and fucking would be a despicable betrayal. "But I thought he cared about social issues that Joan Baez can relate to!"
So as good as Frank Ocean is, it is depressing that this section of fans have such a hard time understanding that there is just as much talent to be found elsewhere in R&B, new and old. As long as people are fixated on what they see as exceptions to the genre, they are blind to what the genre actually is. Acknowledging only this exception means that they can keep feeling superior to those dimwits who unashamedly enjoy the genre. One person in particular is consistently overlooked as to his influence in the last decade largely because of his lack of "message," and his lack of "class" (wearing a suit, not saying rude words, believing in God). The other I believe to be the single most talented person making music anywhere in any genre today.
The-Dream
If R. Kelly is the most important producer of the 1990s, The-Dream has made a good case for being his equivalent in the 2000s. Producer and writer on that small, minimal hit "Umbrella" by Rihanna, and the ridiculously catchy "Single Ladies" by Beyoncé, The-Dream has had a good career making hits for other people. He has had a huge influence on how music sounds in 2013. When folks talk about modern R&B, or "alt-R&B," The-Dream is all too often forgotten. The reason why is pretty easy to establish, as it is the same reason why R. Kelly is still undervalued as one of the greatest musicians of the last two decades: he's dirty as fuck and not ashamed of it.
The most amusing mistake made by people when it comes to a musician like The-Dream (and R&B in general) is confusing the subject of a song with its musical quality. If the lyrics are silly or the title is clearly sexual, many people are unable to hear the song. It doesn't matter if "Yamaha" is a stone cold radio killer, what they hear is that he compares a woman's ass to a satellite. The-Dream's delivery is coarse, but it can also be ridiculously sweet and he is capable of delivering straight love songs. Just like R. Kelly can do that old style as well as anyone ever has, it is not that The-Dream can't do it that way, he just doesn't want to.
The-Dream's style is very much influenced by Kells, as should be obvious from their collaborations, but there is also a lot of Prince in there. "Yamaha" is a big sign of that, as well as his use of pitch shifting to create that weird, menacing mood. The-Dream can go as dark as anybody doing R&B today. He doesn't talk about drugs really, but his albums are hardly just happy go lucky party music. Things can get pretty fucked up. There are plenty of songs, though, which give you that I AM GLAD TO BE ALIVE AND A HUMAN BEING feeling. "Slow It Down" from this year and featured on the longer version of IV Play is a good example.
Looking at the song lyrically, it is about the same things as most of The-Dream's songs: dancing and sex. Listening to the song and watching the video (ignoring the story) shows the song is really about the ability of music to transform the way you feel. Not because it is telling you a story, but because it is making you feel the joy of that melody, the performance, and the tight production. It makes you want to dance and to exist in your body, to hold onto good feelings and bypass your brain. When he goes up and lays that "Always with your baby I'll never sell out" it knocks you out, not because it's a complex lyric, but because you feel it. You feel how much he loves this music, and how he wants to share that with you. Call me a big softie but that moment connects me to humanity in a more immediate and meaningful way than any other more lyrically complex album this year. Ideas are good, but nothing beats feeling.
So does someone like The-Dream really need to talk about anything other than sex, love, and dancing? I guess so, if you also believe that Sam Cooke's only good song was "A Change is Gonna Come" and the only worthwhile thing James Brown ever did was "Say It Loud (I'm Black and I'm Proud)." It is common enough to be so familiar with a genre that you start to believe that the rules in that genre should apply all across the board. The political or moral concerns of singer-songwriters are not just an element of that style but what every musician should pursue.
This is not to undermine what happens when R&B and Soul musicians are inclined towards social commentary. Erykah Badu is amazing. Even if all she did was talk about those base things, though, she would still be amazing. The lyrical component is a small part of why What's Goin' On is a classic album, and those other albums that were just about finding love and getting in bed are just as important a part of who Marvin Gaye was as an artist. Just because a song is called "Sexual Healing" doesn't mean it has less to say about being human. If you can't see that, you have some horrendous genre blinders on.
The-Dream has five albums, all of which are worth your time. I would suggest starting with either his first album Lovehate or his third album Love King. Lovehate will hook you with the first track, the immediately likable "Shawty Is Da Shit." Also make sure to check out the brilliant remix with our friend Kells! Love King is probably my favorite. It is a little tougher to get into at first, owing to its longer/connected tracks, particularly the nine minute "Sex Intelligent"!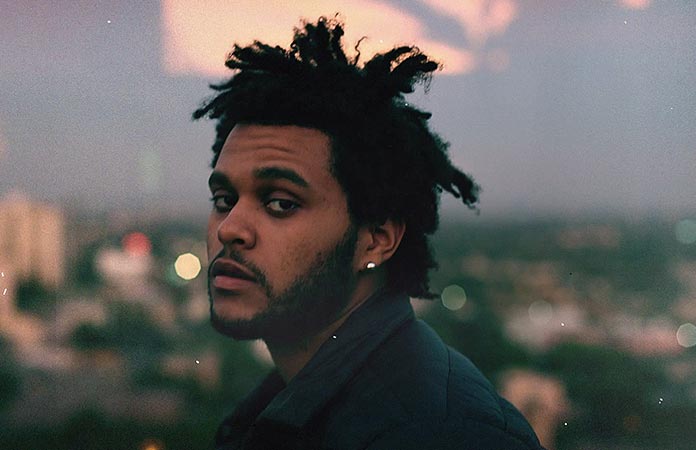 The Weeknd
The Weeknd, along with Frank Ocean and Miguel, is one of the three guys redefining how people think of R&B. He has credibility with the Pitchfork crowd in a way that The-Dream plainly does not. So this is not to say that his work (and that of his immensely talented producers and collaborators) is not getting enough credit, it's more that his work is not an aberration or a freak occurrence within the genre. (I do think that if mainstream folks want to pick one modern R&B person, they should pick The Weeknd.)
Yes, like Frank Ocean, his music gets incredibly dark. By shifting the focus ever so slightly and making sex and parties something to endure rather than enjoy, they have altered the place of an R&B staple. Sure, The Weeknd talks about strippers, getting cash, and fucking until he's numb but there is little about it that seems to make him happy. In a minor sense there could be said to be more lyrical substance to his work than that of The-Dream, but really they have the most important thing in common. It is in the music, in the performance, and in the production where the meaning of the song comes alive.
Listen to "Wicked Games", live or on the album, and you will realize how unimportant the subject matter really is. His voice is as incredible a thing as you are likely to hear anywhere in music today, in any genre. Michael Jackson is like The Beatles in the way that it is almost impossible to find someone who hasn't been influenced by his music and performances. But man alive, this guy is so close to Michael that it makes you freeze up and go tingly. Listen to his cover of "Dirty Diana" and get a bit teary. The tone of The Weeknd's music is removed from Michael but there is that sense of a deeper musical connection between the two. So much of Michael's music was about the desperation felt from isolation, being alone even when around people. Watch how The Weeknd delivers his lines in live performance: that look of a man about to fall apart from the emotions he is trying to express.
Even though the music on Trilogy is about a life that I have very, very little experience with, it is translated in a way that makes it feel universal. Not the events, and not how the narrative is shaped, but the feelings that are expressed. It is just as likely to hit home for people who lead a lonely life as those who are getting as much sex as the singer. And boy, that Trilogy. Three albums pushed into one that actually works as a unified album. It is difficult to listen to the albums that it contains on their own, after hearing how they work together.
As much as I like Channel Orange, I have only listened to it a handful of times. Trilogy has been on near constant rotation. Every time you get stuck on a song and think, "Oh, yes, this is my song," another windy melody and hook pushes into your brain and stays there. I have listened to "The Party and the After Party" well over a hundred times. At first I thought that the first section (originally its own track) was the thing, but then wow, that second one creeps in and asserts itself. It takes a rare talent to make a seven-minute plus track work as if it were a three-minute radio ready single.
The Weeknd has also become something of a magic touch for remixes and guest spots. "Crew Love" by Drake is at least several human heads above the other songs on Take Care. "Remember Me" by Wiz Khalifa gets a similar lift. Then you have somewhat unexpected remixes like the Kavinsky song "Odd Look.". If The Weeknd is on your track, your work is elevated.
The Weeknd is an exception in the sense that he is just so goddamn talented, but his music is not an exception to why R&B, both current and past, is such a powerful genre. Yes, his particular take on sex and parties helps to set him apart, but it is not the reason why his music is so impressive. When he lays it out in live performance and sings as good as anyone can sing, he is in the company of people like The-Dream, R. Kelly, Usher, Mariah Carey, Maxwell, and Bobby Brown. The Weeknd is rooted in the genre in a big way.
People forget now, but when R. Kelly started doing his thing, being sexually explicit and laying things out in such a direct way was breaking from tradition. That it became the standard is largely down to his influence. So let us not get too obsessed with this idea that people like The Weeknd have changed everything, or that their credibility is the main story. The main story is that the music is really, really fucking good. Let's celebrate that, and celebrate where he came from and the genre that is so much more than the few albums that Rolling Stone deigns to acknowledge.
20 Great R&B Albums, 2000-2013:
1. TP2.com, R. Kelly (2000)
This still sounds fresh in all the right places. It may be sacrilege but I think it's a much better album than the original Twelve Play. Sex songs mixed with love songs that confuse the listener as to where the line is. Also some social commentary!
"I Don't Mean It" is one of the greatest goddamn songs of the last 13 years.
2. Born To Do It, Craig David (2000)
Forget that the man tasked with being Craig David is a goofball, and listen to this tight and smooth album. "Fill Me In" is still slick as fuck. If you're looking for the man who can, just remember the bootyman can.
3. Voodoo, D'Angelo (2000)
Yes, on that Neo-Soul tip, but it had to be mentioned. So smooth, so tight, so funky. Everybody knows "How Does It Feel" as one soulful bit of track, but the rest of the album is just as good. "Feel Like Makin' Love" has that flavor.
4. Songs in A Minor, Alicia Keys (2001)
Another album that suffers in some quarters from being so successful and popular, but have a listen apart from that familiarity and you will hear a brilliant debut. I love "Girlfriend."
5. Invincible, Michael Jackson (2001)
The last album completed by Michael Jackson had a lot of baggage at the time, and arguably has more now given his death. Like HIStory, Invincible is kind of scattershot, but it has some stunning tracks on it. There are songs on here that are still exciting and point to what a truly modern Michael Jackson album could have been. The first seven tracks are excellent. "Butterflies" remains one of MJ's best songs. Then it goes a bit off. His sentimental side definitely produced great stuff, like "Man in the Mirror" and "Earth Song," but it doesn't work here. "You Are My Life" stinks, and the R. Kelly-written "Cry" is far below what he did on "You Are Not Alone" and their final collaboration "One More Chance" from 2003. Still, there is ridiculous quality on this album and wonderful production from Teddy Riley and Rodney Jerkins.
6. Justified, Justin Timberlake (2002)
JT has done three pretty flawless solo albums, and any of them could be on a list of best R&B of the '00s but this is the one that really helped set the tone for where R&B was going, with production from The Neptunes and Timbaland in particular setting up the sound of the early 2000s. "Cry Me a River" still gives me a special feeling.
7. Chocolate Factory (Loveland), R. Kelly (2003)
Already mentioned, but this is as good and important as any on the list. If this album was just "Ignition (Remix)" it would still be that good. If there is one R&B song that defines the 2000s, it is this one. So full of joy and just a big, hulking-bastard-tight-oiled-machine of a hit. Then you have songs like "Dream Girl" and "Step In the Name of Love." The Loveland album, as reimagined for Chocolate Factory is nearly perfect. "What Do I Do" does it in a way that foreshadowed the Happy People and Love Letter albums.
8. Dangerously In Love, Beyoncé (2003)
Yeah, "Crazy in Love" was played way too much but if you listen with fresh ears it still rocks pretty hard. This was an incredible successful and influential album and was another sign of that golden age of R&B in the early '00s.
9. Confessions, Usher (2004)
Listen to "Confessions Part II" with the intro and weep that Usher decided he couldn't afford to make music like this. Usher recorded some great albums before he got to this one, particularly 8701, but Confessions is just so confident and has the goods on every level. It is his best work and one of the greatest R&B albums you'll hear. As with 8701, Confessions features production from the legendary Jimmy Jam & Terry Lewis.
10. Speakerboxxx/The Love Below, OutKast (2004)
The point when OutKast split resulted in two albums put together to ease the transition to solo projects. Perhaps it is a sign of André 3000 and Big Boi's chemistry or just a wonderful co-incidence, but both albums manage to interact in a meaningful way. One of the greatest examples of what Rap, R&B, and Electronic music can do together. "GhettoMusick" is vital, vicious music. "Prototype" is smooth and sexy. Has it all.
11. The Emancipation of Mimi, Mariah Carey (2005)
Mariah Carey is pretty much exactly what some people don't like about R&B. I'm not sure exactly why, though I suspect it has something to do with these things being put in a bag and pulled out with no rhyme or reason: COMMERCIALISM, MAINSTREAM, DIVA, WOMEN, SHE HAS HER OWN MASSEUSE. The Emancipation of Mimi is as good as any of the albums mentioned here, or any released in the 2000s. Mariah Carey is just that damn good, and I'm sorry if that unsettles you. She is incredibly talented as a singer, and puts so many performers to shame. Listen to "Shake It Off," get over yourself, and have a good time.
12. Rappa Trent Sanga, T-Pain (2006)
OK, please put your prejudice for Auto-Tuner-as-Vocoder aside for a few minutes and listen here. T-Pain is one of the few people who managed to be extremely popular and not stop making R&B during its fallow period. "I'm Sprung" is damn catchy. Same with the regrettably titled "I'm N Luv (Wit a Stripper)." It' s a goofy album and way too long, but has a lot to love about it. P.S. if you want to shout at someone for using an effect that covers whether they can sing, don't think Auto-Tune. Direct your hate at anyone who has ever used a talkbox. I knew that Stevie Wonder wasn't right!
13. New Amerykah Part Two, Erykah Badu (2009)
When Lauryn Hill did that one album in 1998 and got a Grammy for it, people were hoping that they would see great things from her. The Miseducation of Lauryn Hill was thought to be a starting point. Instead it was, for all intents and purposes, an end. There was no follow-up. Erykah Badu's career has been one which has rarely gotten that level of mainstream acclaim or acceptance, but she has built up a career of brilliant albums on the back of hard work and consistency. All of her albums are important listening, but this is my favorite. Here's "Fall in Love (Your Funeral)."
14. Love King, The-Dream (2009)
I talked about why this is a great album already, but just make sure to listen to it before you judge it off of the title of "Panties To The Side." There is much more to the album and The-Dream than sex talk.
15. The ArchAndroid, Janelle Monáe (2010)
Certainly one of the most genre bending albums mentioned here. Janelle Monáe can't and shouldn't be defined simply as an R&B artist as there is a lot going on here that borrows from different genres. There are also a lot of ideas here that are not restricted to the political or moral. Talk about storytelling! Monáe combines stellar narrative work with a big dose of imagination and a perverse love of Phillip K. Dick. It's refreshing and interesting but most importantly makes your body move and feel those good emotions. I recommend "Neon Valley Street" and a watch of the "Tightrope" video to get a sense of her AMAZING visual style.
16. Nostalgia, Ultra, Frank Ocean (2011)
Hard to pick between this and Channel Orange, which you should obviously also listen to, but I chose Nostalgia, Ultra due to the overwhelming power of "Novocane." It's a staggering track that is sure to be remembered as one of the most important R&B songs of the decade. Ocean, like Monáe, is less settled in one genre. Some of the other things he plays around with here and on his commercial debut don't hit it for me as well as when he is set on R&B and Soul. Regardless, he is one of the most compelling musicians out there now and you owe it to yourself to get acquainted with him.
17. Kaleidoscope Dream, Miguel (2012)
Miguel is by far the least interesting of the three "alt-R&B" folks being talked about at the moment, but he is still a very accomplished and satisfying character. He also has his toes in the drugs and weird sex stuff, but doesn't seem as confident about it. I don't quite believe that he is really all that unusual a guy, which may be a problem if that gets you off. He has some really good songs though, like "Use Me" and "Do You . . . "
18. Total Loss, How To Dress Well (2012)
Definitely one for people who love R&B with a very dark and bleak outlook. In spite of the ridiculous labels people want to put on music, like the execrable and embarrassing "PBRR&B," there is nothing about this album that is above the genre or the guy who made it. Talking about how Janet Jackson's The Velvet Rope was an influence to Complex Music:
"The main thing I took from her is sort of this self-trust, self-care, emotional honesty thing. Velvet Rope is an amazing example. She set such an example for trusting yourself, and following that intuition wherever it takes you. She could've made an entire record of "Together Again"'s—11 of those. But she made a fucking sprawling masterpiece with a song from every genre, and it works. Because you see her discerning taste in every single track, and every single track, and every single choice, every musical instrument. Some songs her voice is all distorted, and in other songs it's so close to the mic that it sounds like she's singing in your ear—you can hear her lip-smacking and shit. It's a total statement, this is me kind of record. And I like writing different kinds of songs."
Total Loss has some killer songs, including the gorgeous "& It Was U." Electronically inclined, it is liable to be an album that allows people to cross over from one genre to the other.
19. Is Your Love Big Enough?, Lianne La Havas (2012)
Another one that is more Soul than R&B. This is a brilliant record and hopefully a sign that we will get many more albums from Lianne La Havas of a similar quality. "Elusive" is an amazing song that will be lodged in your brain, from the handclaps to the guitar part to the immediate hook of the chorus.
20. Trilogy, The Weeknd (2012)
Nothing more to say about this, except that it's all good. Seek out the House of Balloons mixtape for the original version of "What You Need," complete with a brilliant Aaliyah sample and you are good to go.