Published on July 16th, 2013 in: Blu-Ray, Current Faves, DVD/Blu-Ray Reviews, Horror, Movie Reviews, Movies, Retrovirus, Reviews |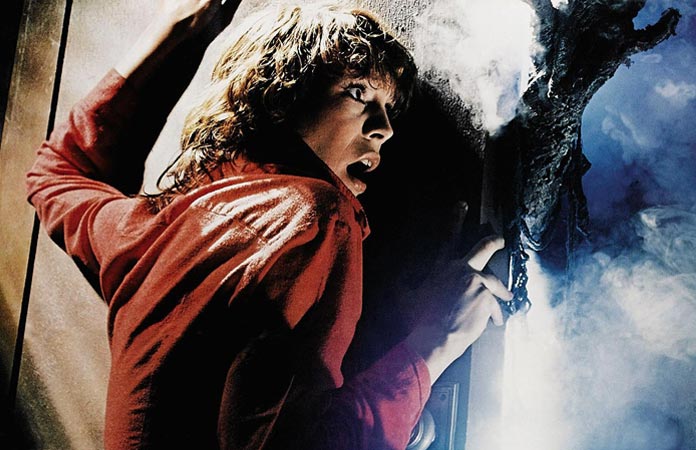 Many of you already know about a company called Shout! Factory. Some of you know that they now have a subgroup that specializes in horror, known as Scream Factory, which has been releasing films on their label since last year. Their horror catalog is growing, and hopefully will continue indefinitely. Their latest releases for the month of July are The Incredible Melting Man and The Fog, the latter a horror classic from the master of horror himself, John Carpenter.
The Fog is an original idea composed by Carpenter and Debra Hill, a simple story, yet pulled off with such finesse. Carpenter haunts you with his mesmerizing score and his beautiful, well-crafted shots.
The Blu-Ray transfer for this new reissue of The Fog is brought to us in 2.35:1, which is what Carpenter likes best and how he's chosen to present most of his films to us. This film still looks and feels old but has been cleaned up and the result is outstanding. Some transfers from companies look like they have been tinkered with but Scream Factory makes it look natural, so natural that The Fog literally rolls into your living room.
The sound is perfect (as usual) and with this film it is a little more special because it Carpenter's haunting soundtrack. The levels are perfect between the music, Foley, and dialogue. Everything is crisp and clear.
The extras are outstanding as well and prove that Scream Factory yet again has outdone themselves by presenting them in HD, including the older features. There is commentary with Carpenter and Hill, which is fantastic. Another commentary track includes some of the cast and crew. The Blu-ray is also loaded with trailers/TV spots, photos, and outtakes/bloopers, and many featurettes about the making of The Fog, plus an excellent interview with Jamie Lee Curtis about her life in horror where she explains her true feelings about The Fog.
It's time to retire the old DVD, turn up the sound, watch The Fog in its original aspect ratio, and get scared. Watching this again at home brought so many memories back into my mind and I felt like I was 12 again. Seeing Adrienne Barbeau, Jamie Lee Curtis, Janet Leigh, Tom Atkins, Charles Cyphers, Hal Holbrook, Buck Flowers, Nancy Kyes, and Darwin Joston all on the screen is pure bliss. Not to mention the cinematography from Dean Cundey, production design from Tommy Lee Wallace, and effects by Rob Bottin, all of which are excellent. Carpenter has many films under his belt and most are gems, but The Fog in particular is delightful due to all his friends participating in bringing his story to life.
Thank you Scream Factory, from the bottom of our hearts, for this release and I look forward to reviewing more of your releases in the future.
The Blu-Ray for The Fog will be released by Scream Factory on July 30.