Published on July 3rd, 2013 in: Current Faves, Documentaries, Movie Reviews, Movies, Music, Reviews |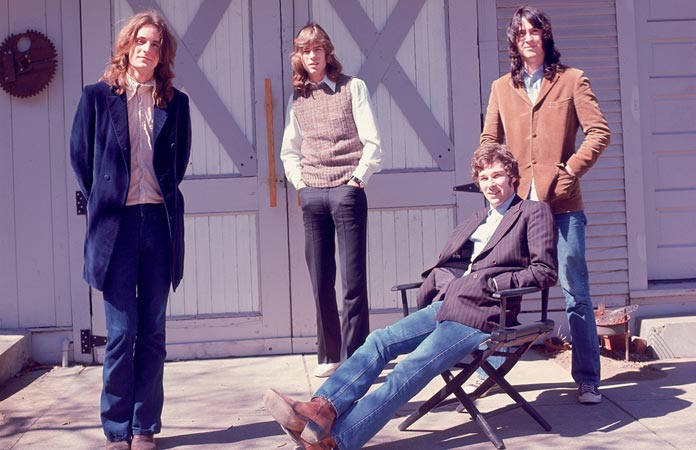 When I first heard Big Star, I wondered "Why weren't these guys huge?" like all their other fans have been wondering for the last 40-plus years. Big Star: Nothing Can Hurt Me answers the why, but their lack of mainstream success still boggles the mind. When Brian Wilson sang "I Just Wasn't Made For These Times," he could have easily been singing about Big Star.
The story of Big Star is full of both good things—talent, camaraderie, ambition—and terrible ones—bad luck, personal demons, and death. This mixture of the bitter and the sweet is a good metaphor for Big Star's music, which fuses the two in an unforgettable aural and emotional experience. This is what drew fans and critics to the band and what continues to characterize their legacy.
Nothing Can Hurt Me explores in depth the role of the rock critic in the milieu of the early '70s music scene as well as how critical acclaim assured that no matter what the charts said, Big Star would not be forgotten. The documentary also gives credit to Memphis as an influential entity of its own, particularly its history of music legends and legendary recording studios and labels. It's pretty astonishing to realize that, despite their ages, the members of Big Star were already incredibly talented when they first started the band. Of course, those around them knew it and witnessing their efforts (then and now) to spread the good word should bring much joy to even the most jaded music fan or writer.
Directors Drew DeNicola and Olivia Mori have gathered an impressive amount of memorabilia on the band and captured some amazingly insightful, funny, and sometimes heartbreaking commentary from a large, colorful cast of characters, including band members, friends, family members, producers, and fellow musicians, especially those who were influenced by Big Star. (Several of the people profiled—like Tav Falco, Jim Dickinson, and John King—should probably have documentaries of their own.) In a documentary full of truly moving moments, the depiction of the troubled Chris Bell is undoubtedly the most difficult to watch. His emotional turmoil leaps from the screen and the speakers and grabs you. It's a lovely testament to his too-short life and DeNicola and Mori handle his story with sensitivity and grace.
It's a shame that three of the members of the original band are now deceased. It doesn't seem fair when they gave us so much good music. There are fans of Big Star and then, there are Big Star Fans. Both groups will adore this documentary. Hopefully it will create a new generation of Big Star fans, too.
Big Star: Nothing Can Hurt Me opens today in select theaters. For screenings near you, check the movie's website and Facebook page.
This review originally ran on March 26 as part of Canadian Music Week Film Fest.